GMP is participating in the PHOTOKINA 2012 that is helding from September 18th to September 23th at Cologne, Germany.

GMP is in the Partner Area in HP INDIGO booth (Hall 4.1 / Stand I101, J011, J012) as a Gold Partner and is operating the PROTOPIC II-540DUAL for Photo Quality Embossing & Digital Sleeking. The section for the GMP is "Lamination Finishing SSolutions for HP Indigo Presses".

As a value-added solution for digital prints, GMP finishing solution is being highlighted in the exhibition since DRUPA 2012 (May in Dusseldorf, Germany). Then, GMP expects that this will give a good impression to the POD markets to bring a good sales results in the markets.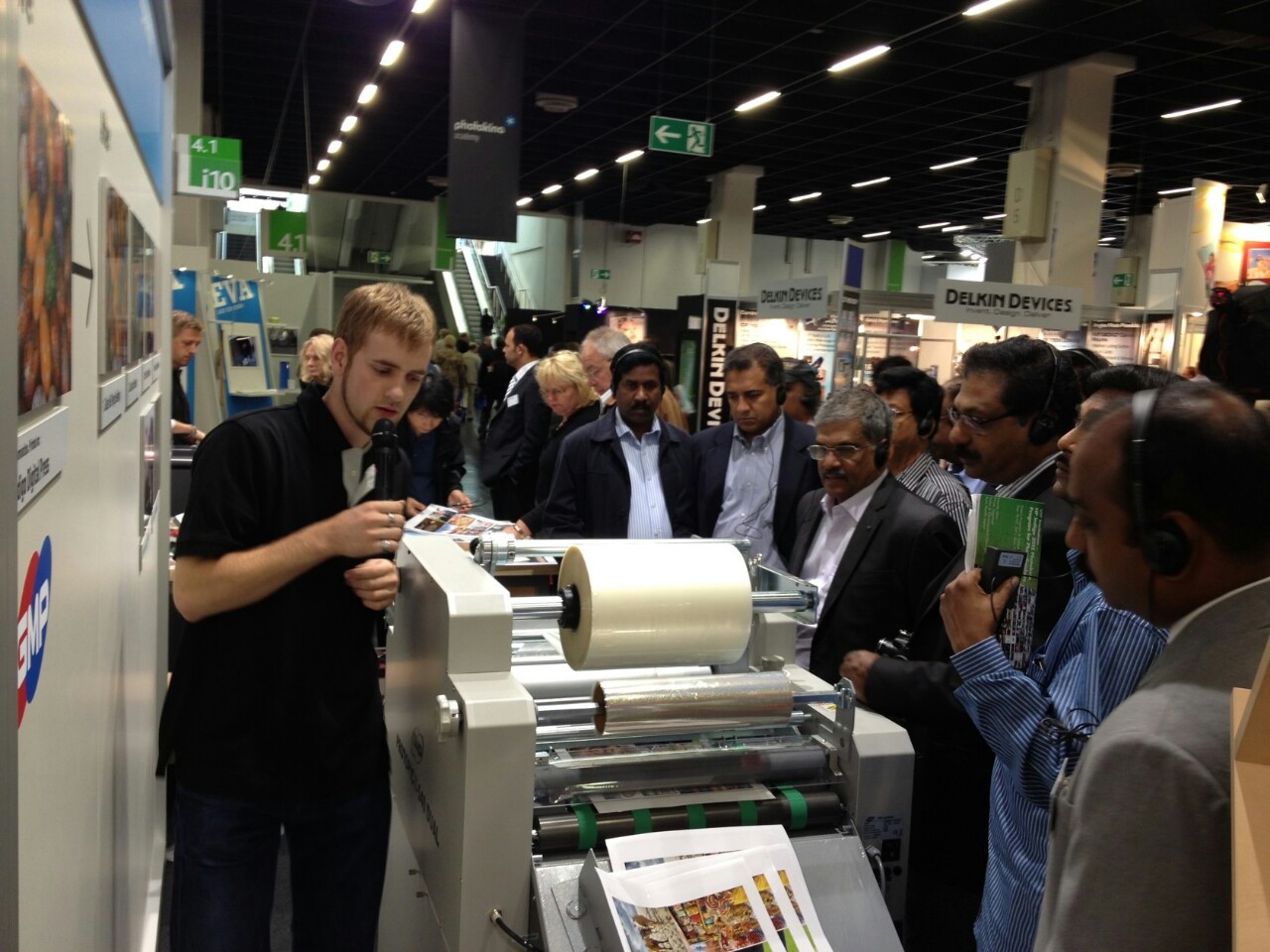 <Operation of PROTOPIC II-540DUAL for Digital Sleeking & Photo Embossing>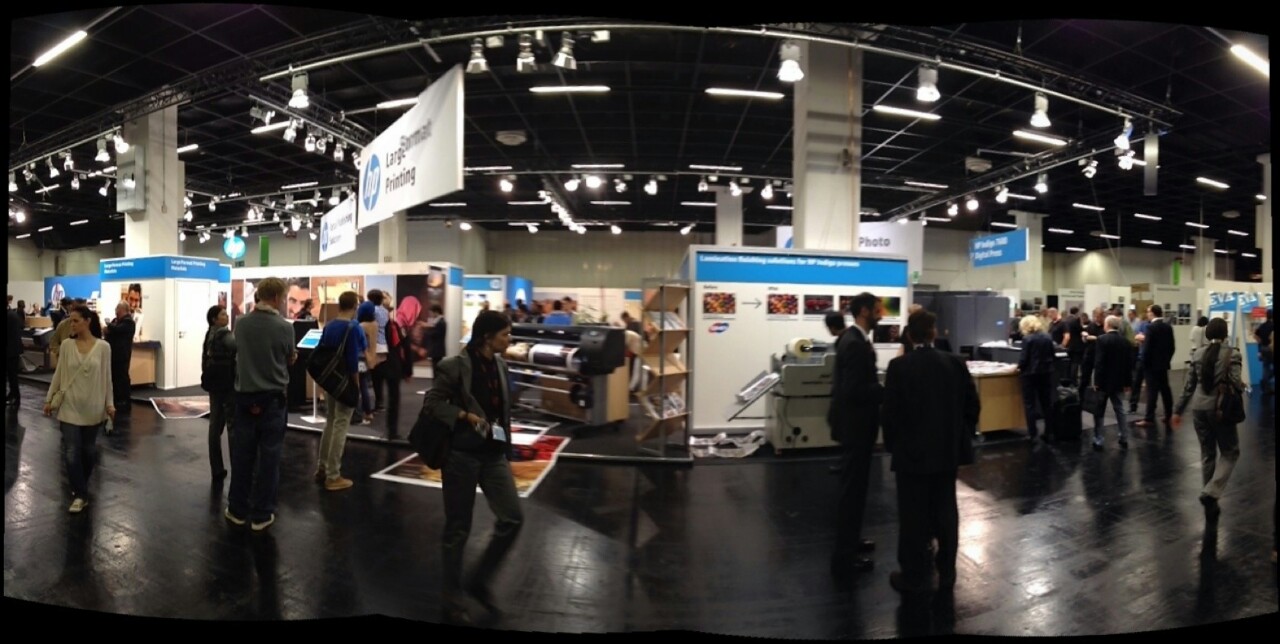 <GMP Section(Lamination Finishing Solutions) in HP INDIGO stand at Photokina 2012>