Laminating Machine & Film Manufacturer, GMP has introduced the pouch type of Sleeking Foil for GMP Pouch Laminator recently.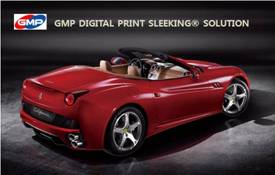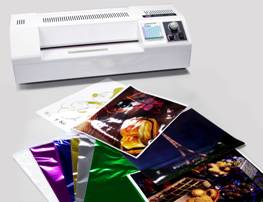 Gloss Sleeking : type of luster - Gloss, Matt
Metallic Sleeking : type of color - Gold, Silver, Red, Blue, Green, Violet, Black, White
Hologram Sleeking: type of pattern - Spectrum, Milkyway, Crystal, Star, Mosic, Sparkle, Hyper Plaid
MICROCRYSTAL(overlay coating) : type of luster - Gloss, Matt
New Pouch type that GMP has recently developed is applicable to the normal office copier.
As optimal for small quantity batch production, it is said to be fully in line with the current trend of digital printing.
The big sensation is expected in the market as whoever could create the value added prints easily and simply with GMP SLEEKING solution.
After SLEEKING was first introduced in the GMP International Seminar 2011 year, GMP's continuous quality improvement and promotion, it has started to be recognized as the alternative to take place of existing expensive and mass production method.
Without paying costly for these added value in the professional shops, the Logo, Letter, Trademark, Image could make it possible to embody a variety of effects on the normal copier's prints in the office like Glossing, Hologramming, Gold, Silver, Metal Red, Metal Blue. Also with making the whole page or spotting available, the user could select the various kind of effects according to the purpose. Especially, in case of SLEEKING HOLOGRAM and GLOSS, they are reused several times, which contributes to the cost reduction. All necessary preparations are just GMP Laminator and SLEEKING foils to obtain the value-added prints.

Also, it is evaluated that GMP SLEEKING solution expands the user's choice thirsty for the high-end among the low cost & quality pouch laminators in the market.
These pouch types of Sleeking foils are designed for GMP products, which expects to lead to the significant increase of GMP Pouch laminators.
Subsequently, the rush of inquiries for the GMP dealership is anticipated.

For purchase or dealership, refer to the following contacts.
You could get the fast and friendly consultation.


GMP Headquarters in Korea
TEL: +82-31-943-3600
FAX: +82-31-943-4433~4436 (4lines)
E-mail : export@gmp.com