One of the famous big event for worldwide customers of HP Indigo Press, HP INDIGO Global Photo Summit 2013 was held in HP EMEA Barcelona Demo Center (February 05~06, 2013).
Leading photo customers from Europe, NA(North America) and APJ(Asia Pacific and Japan) were invited to this event and around 150 customers were in there to join educational sessions and solutions showcase.
Especially, the event of this year was designed for Silver Halide (AgX) Replacement Solution and with this purpose, GMP In-Line Laminator of LAMIMASTER-34 was integrated with HP Indigo New Digital Web Press WS6600p on site and was operated successfully.
During this event, the above In-Line Configuration was the one of the highlighted system and many of attendees were interested in the system with perfect working conditions of end-to-end solution. Then, GMP has achieved good results that GMP LAMIMASTER-34 on site was sold to a customer in Europe.
In addition, for this event, we had many meetings with the existing customers as well as new potential customers to introduce our total solutions of laminators & laminating films, then GMP expects this event will be another cornerstone for sales in new markets.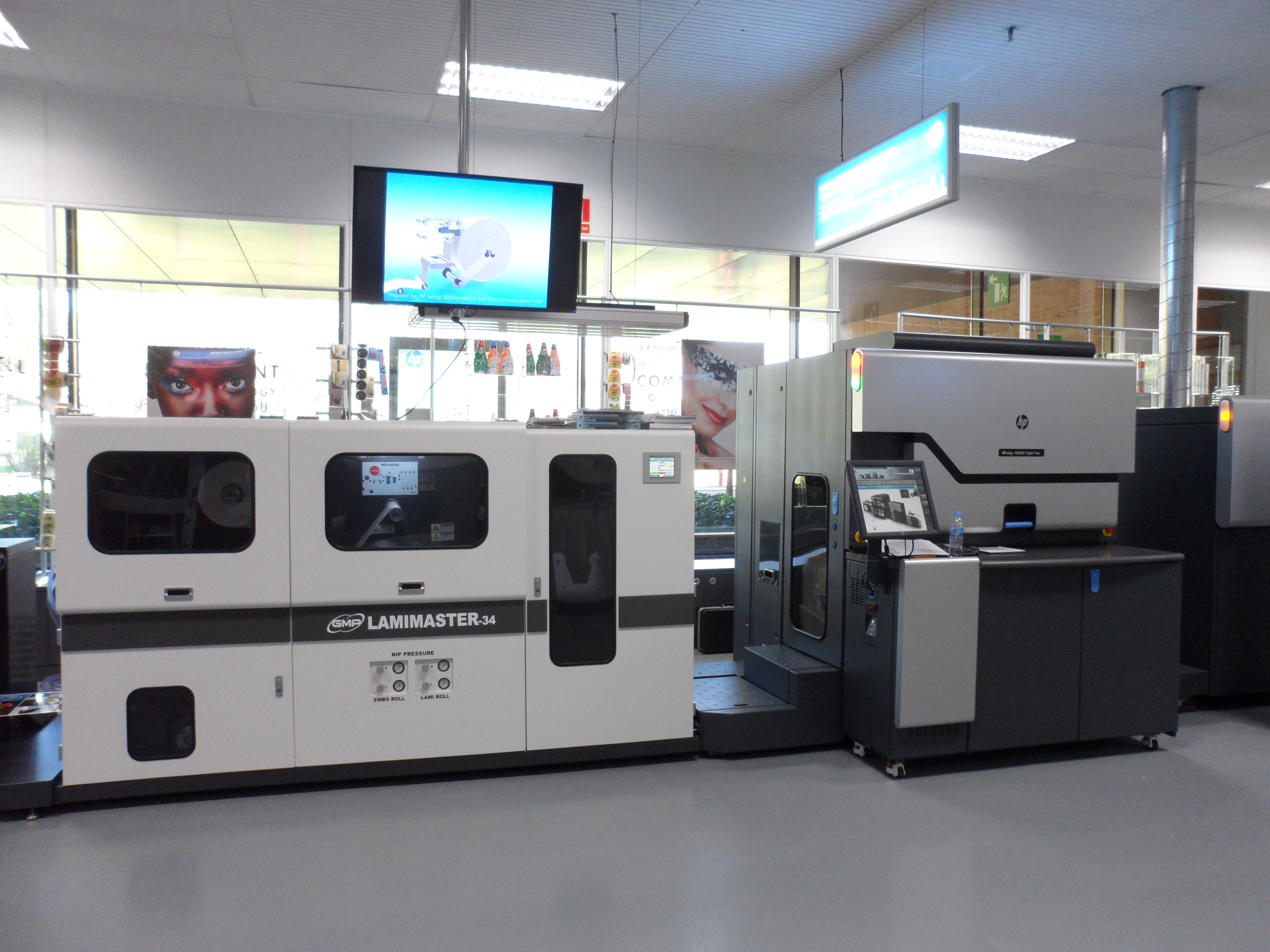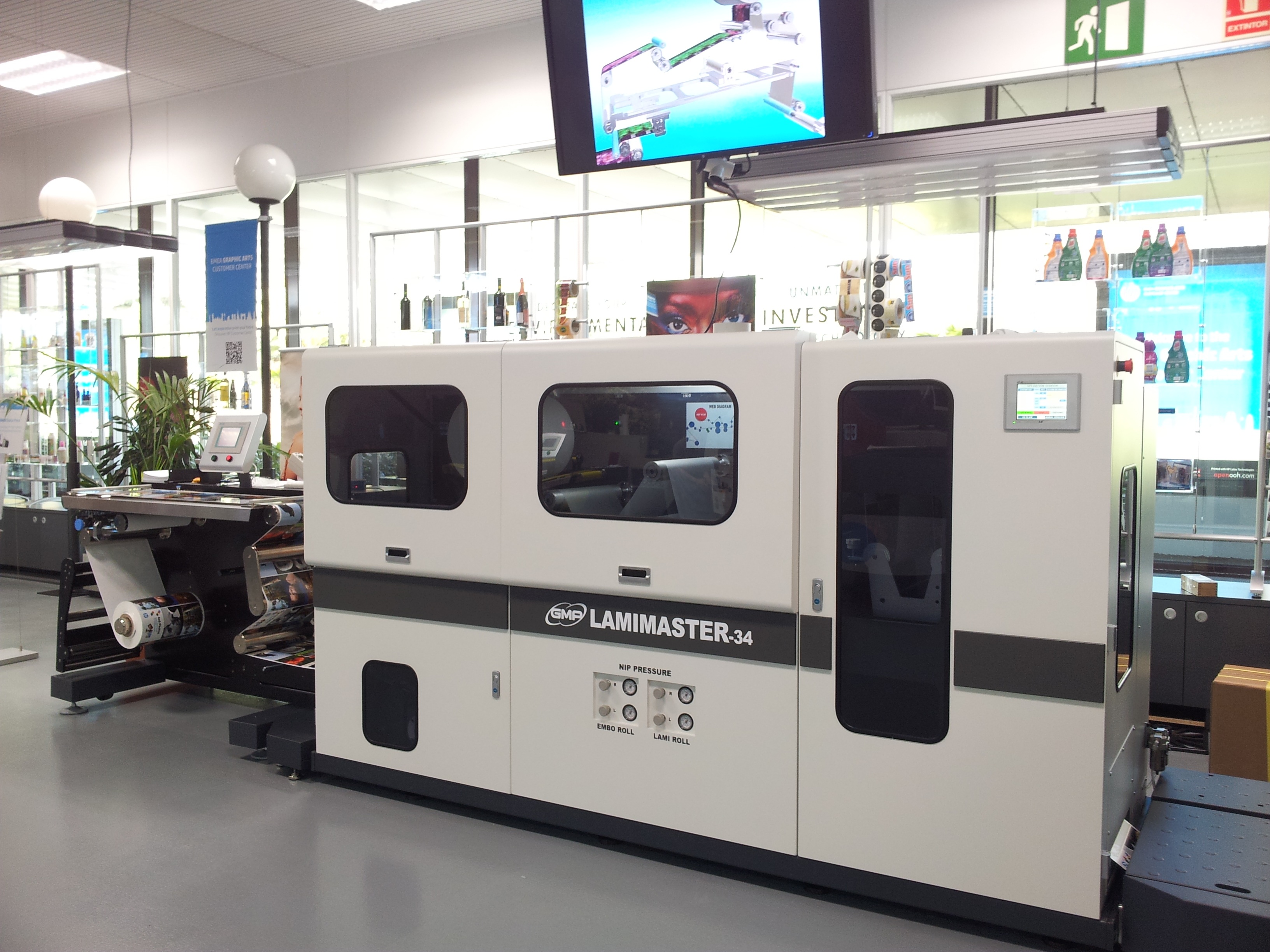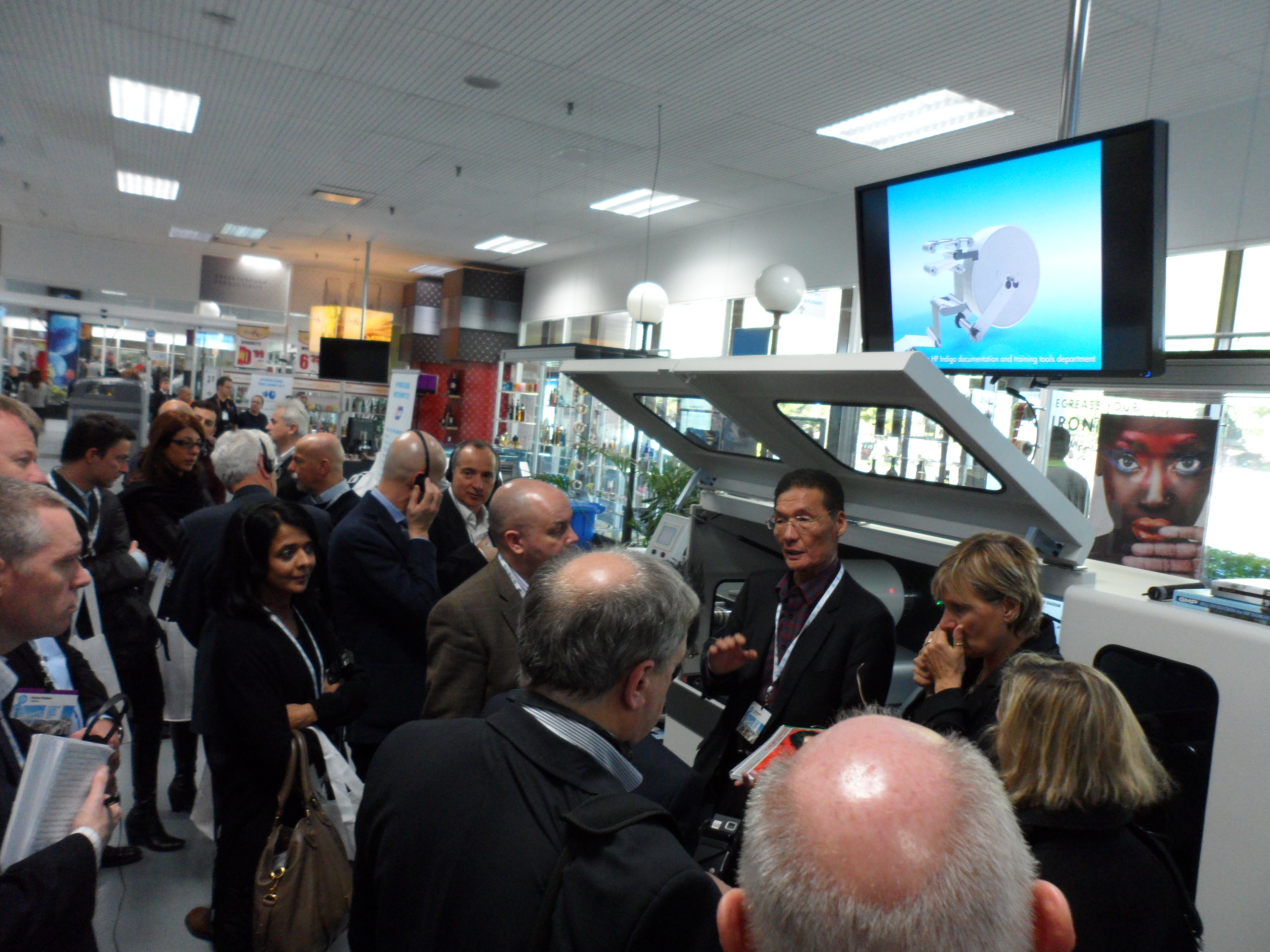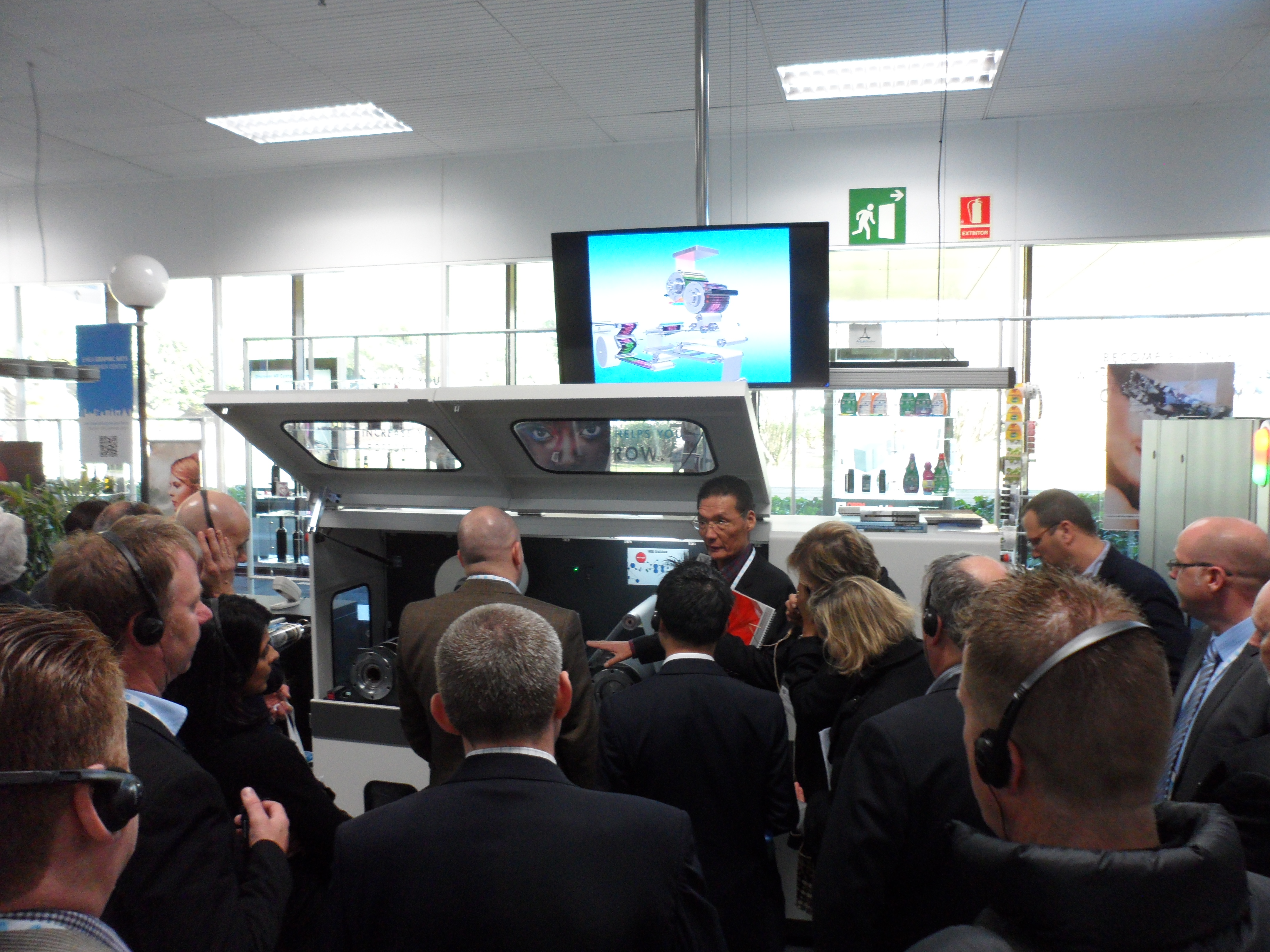 GMP Ceo,Mr.YP Kim is explaining about advantage of LAMIMASTER-34 to exhibition visitors.
GMP Headquarters in Korea
TEL: +82-31-943-3600
FAX: +82-31-943-4433~4436 (4lines)
E-mail : export@gmp.com