Date : 13-11-12 16:23
| | |
| --- | --- |
| GMP's participation in 2013 DSCOOP EMEA2 (Nov.6th~8th , 2013) | |
Read : 4,211
GMP took part in DSCOOP EMEA 2 (Nov.6th~8th , 2013) in Rome, Italy as a featured partner
of HP Indigo and introduced the superiority of the new product lines, PROTOPIC AUTO-540
and PROTOPIC II-540 DUAL to show GMP

'

s added-value technologies for HP Indigo
customers also show Digital Sleeking solutions as well as Photo Embossing solutions,
and got highly
positive response with interest.
As the already-verified laminators, PROTPIC AUTO-540 series keep coming into the
spotlight
by meeting the emerging requirements from the POD markets and by this,
they are steadfastly getting recognized as the best finishing solution for POD worldwide.
The most positive
advancing effects for market expansion is expected consistently.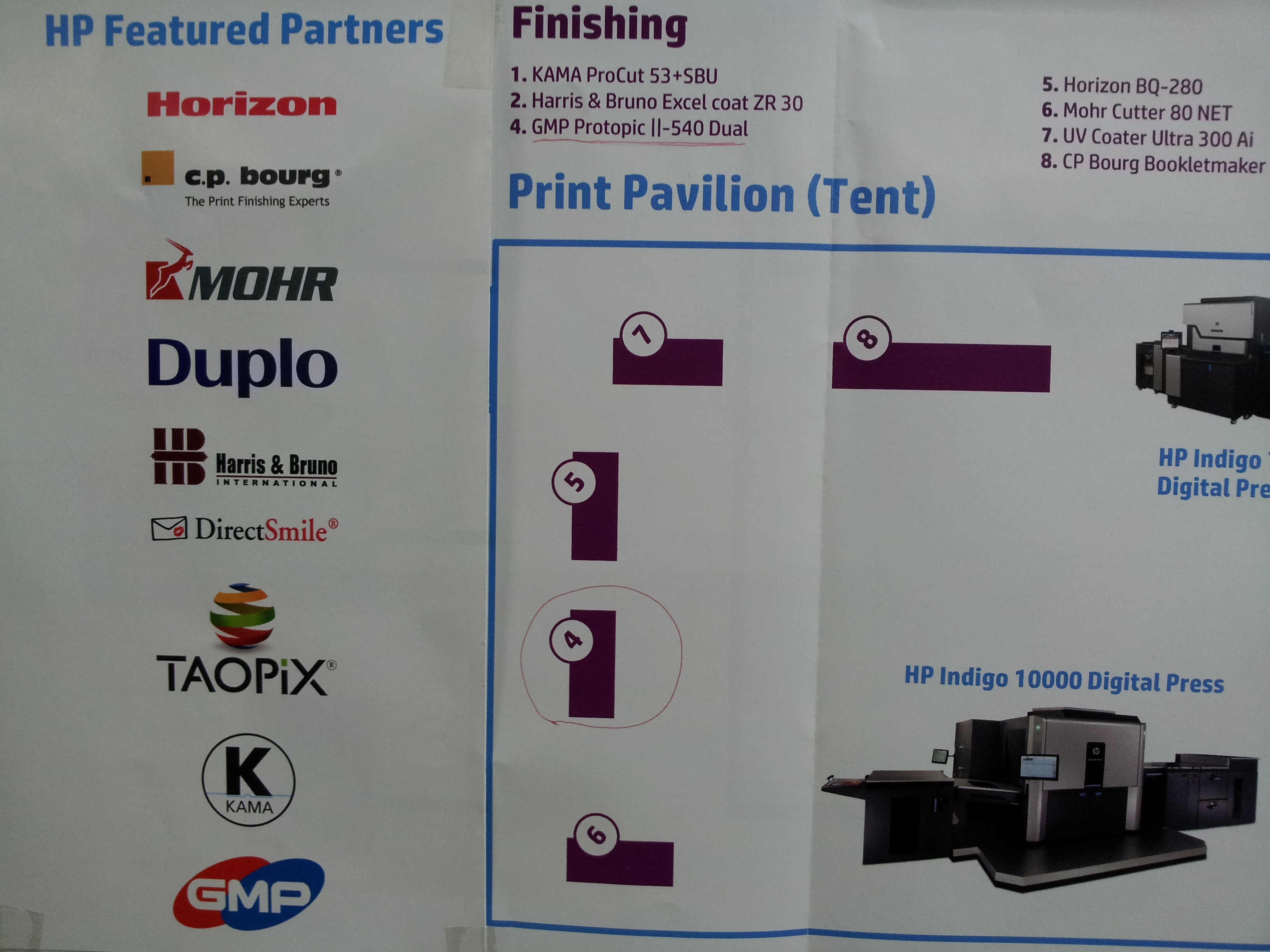 Main HP partners invited to DSCOOP and Booth map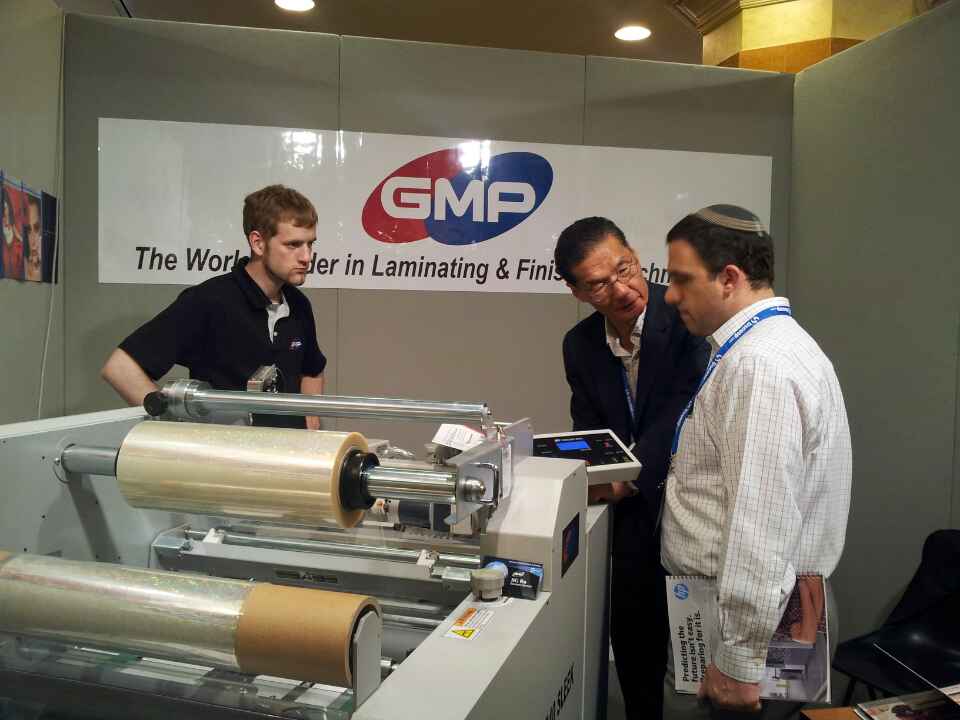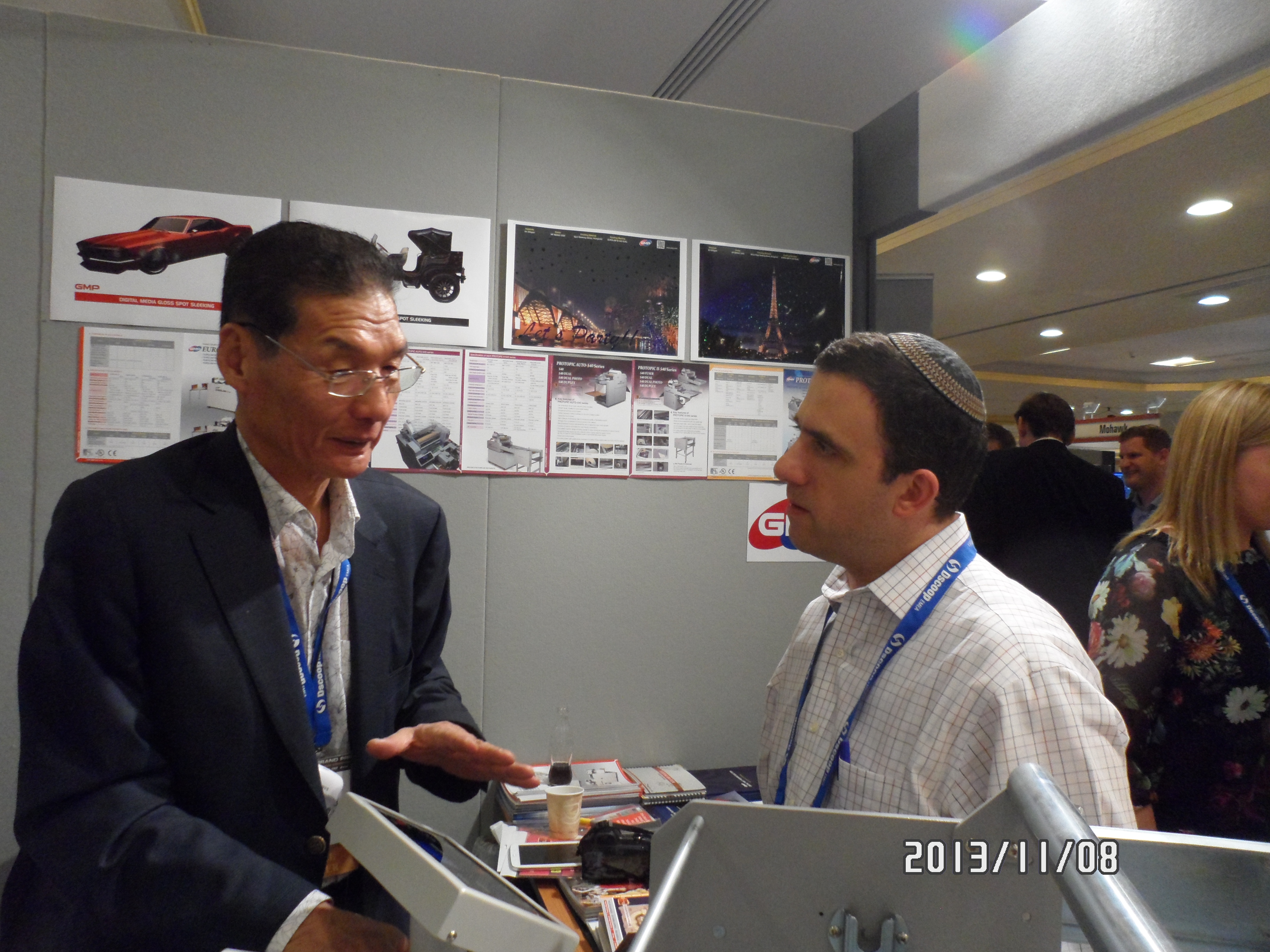 Mr. YP Kim, Chairman & CEO of GMP, is explaining PROTOPIC AUTO to a board director of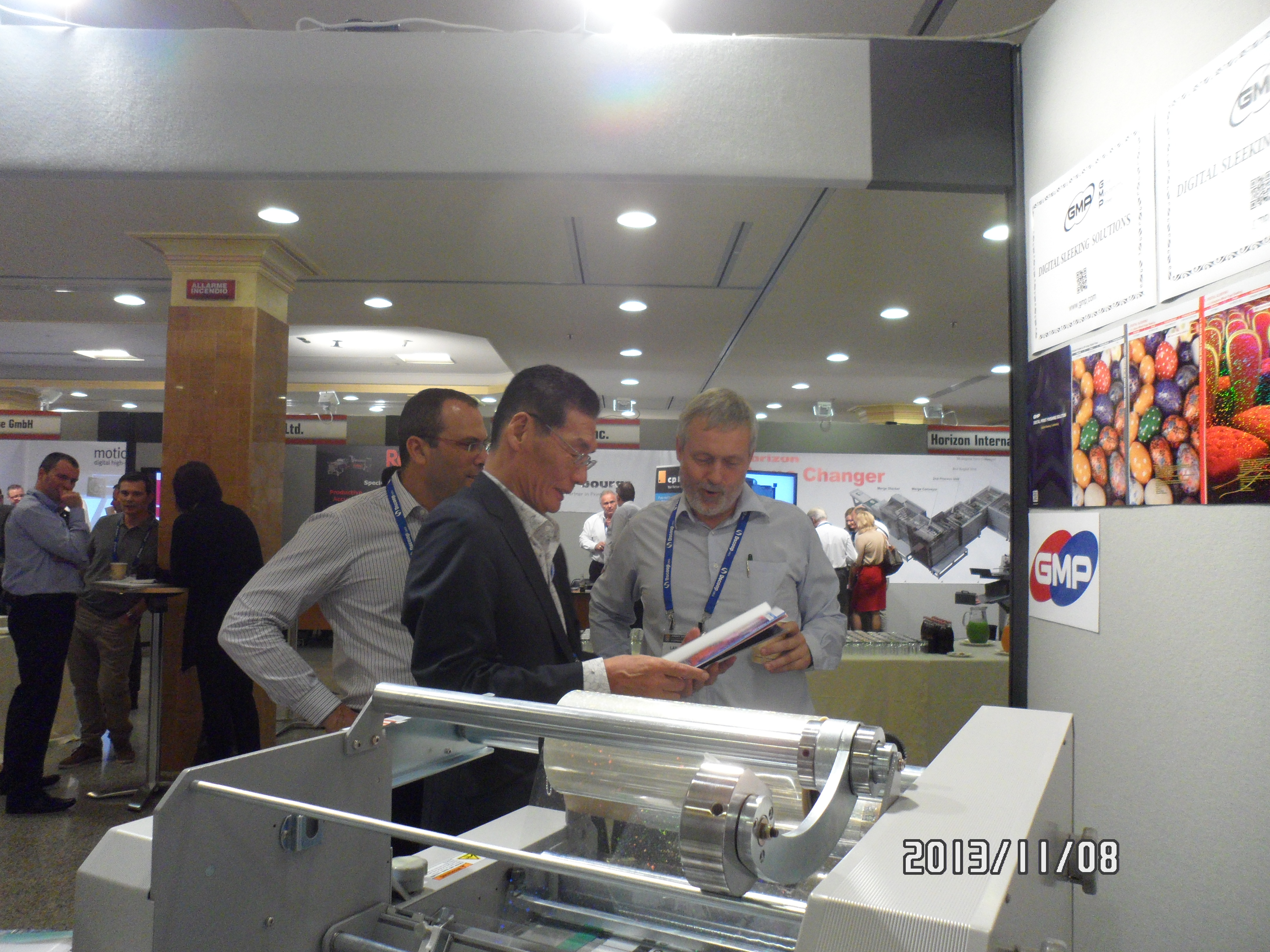 Mr. YP Kim, Chairman & CEO of GMP, is explaining Sleeking method & procedure with the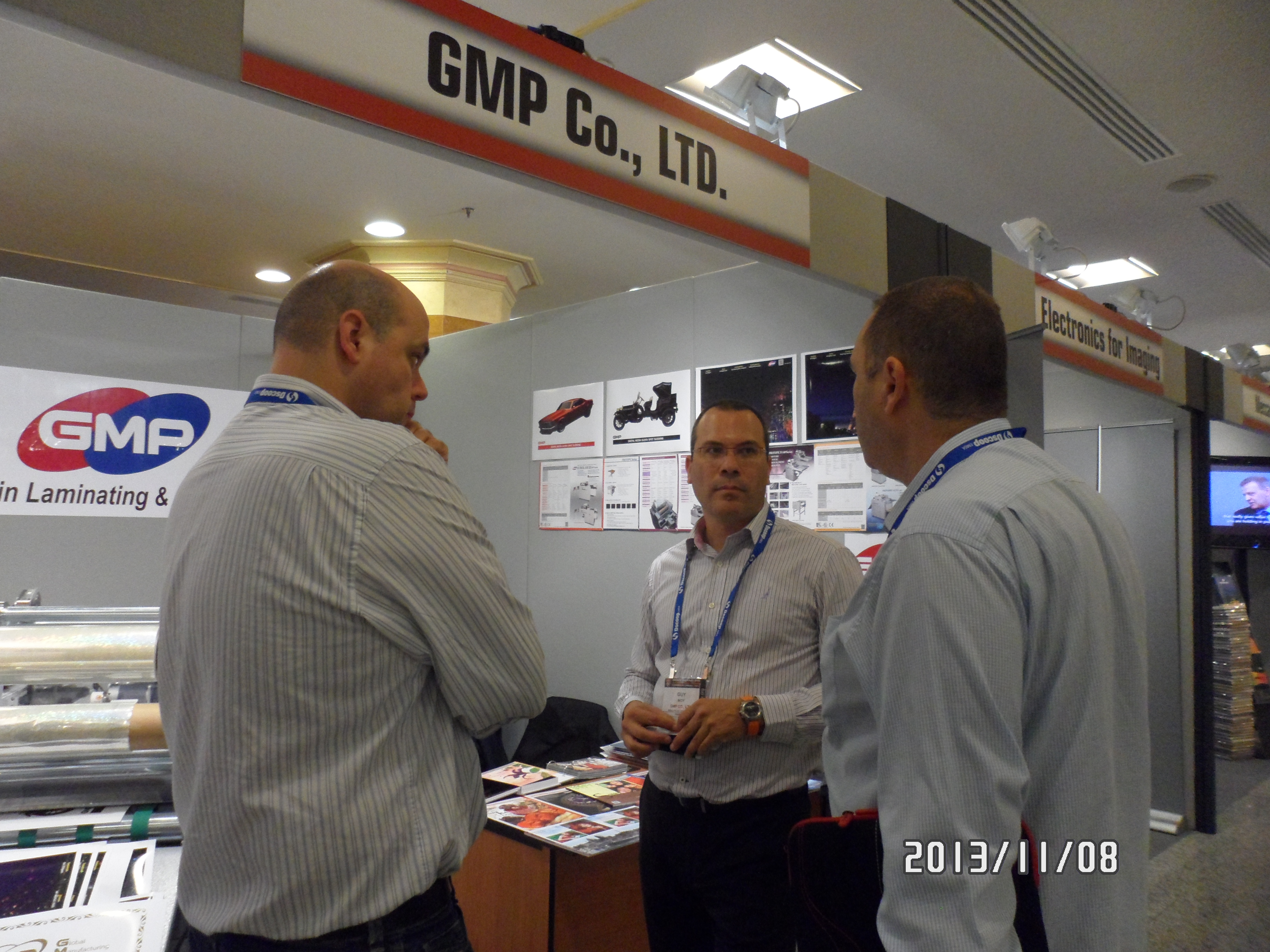 Mr. Guy Noy (middle), GMP partner in Israel, is communicating with participants on GMP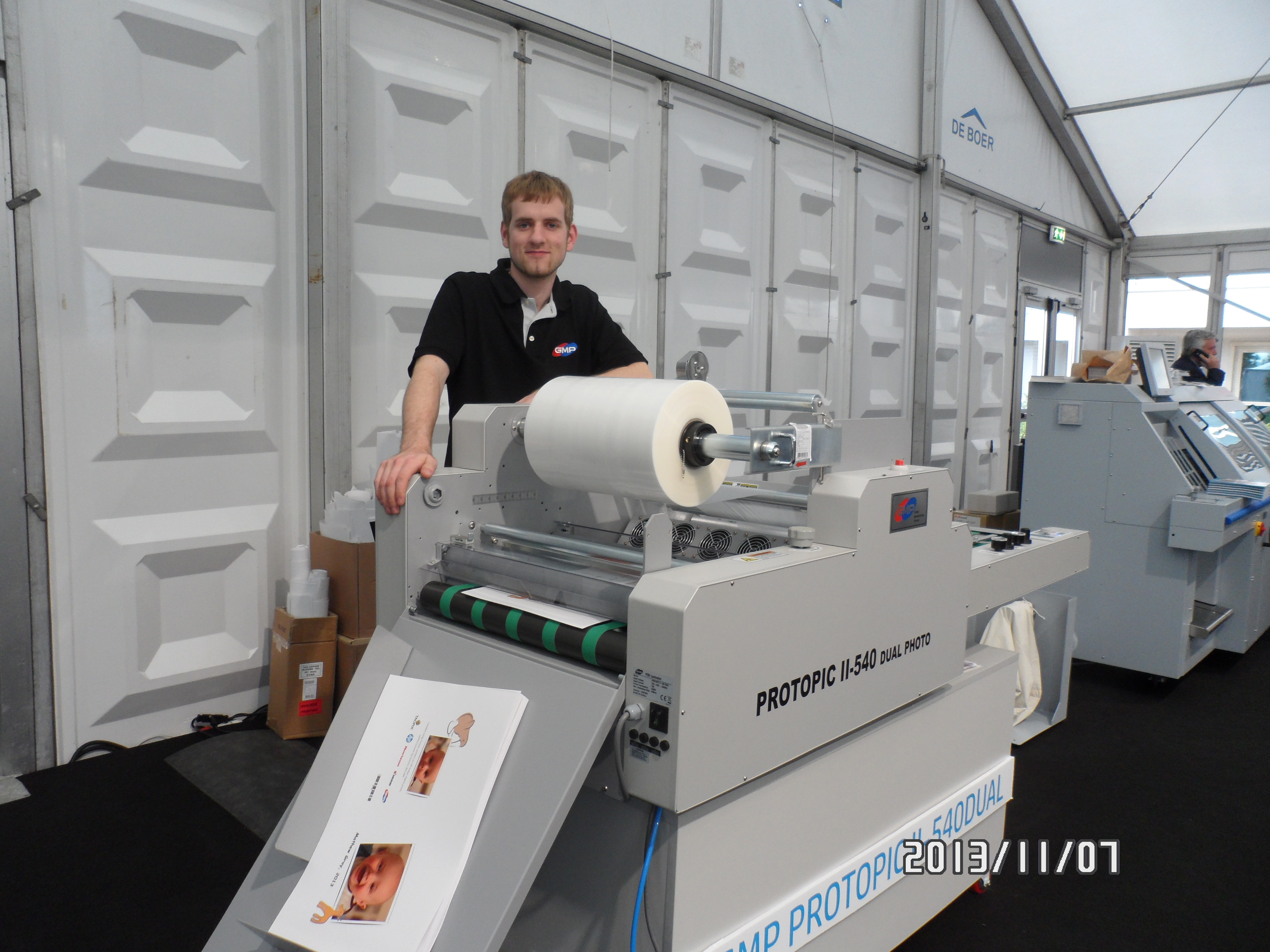 Mr. Norman Scheer, technical engineer of GMP subsidiary in Germany, and PROTOPIC
Product Question:
GMP Headquarters in Korea
TEL: +82-31-943-3600
FAX: +82-31-943-4433~4436 (4lines)
E-mail :
export@gmp.com