GMP Laminating & Digital Finishing Solution Seminar 2013 is open from Nov. 25th through 29th .
64 customers from 40 overseas companies are participating the seminar presided by Mr.YP Kim,
Chairman & CEO of GMP. On the 1st day of seminar, Mr. Kim proceeded with specific
explanations
on unique & remarkable features of GMP
'

s brand new lineup of products
under the subject
of

"

Introduction on 2013 GMP New Laminating Systems, R&D strategy
and New Machines

"

and
made
a tour of facilities with the visitors.
Especially in this seminar, fully automatic lamination finishing solution system including
Silver-halide replacement automatic system & productivity-enhancement-designed in-line
laminating machinery
etc., based on GMP
'

s originally creative ideas & technological know-how
that continue being accumulated by analyzing & reflecting the diversity of customers

'
unceasingly changed requirements
so far, are being introduced and moreover entering the
fast spotlight of the customers as well as visitors.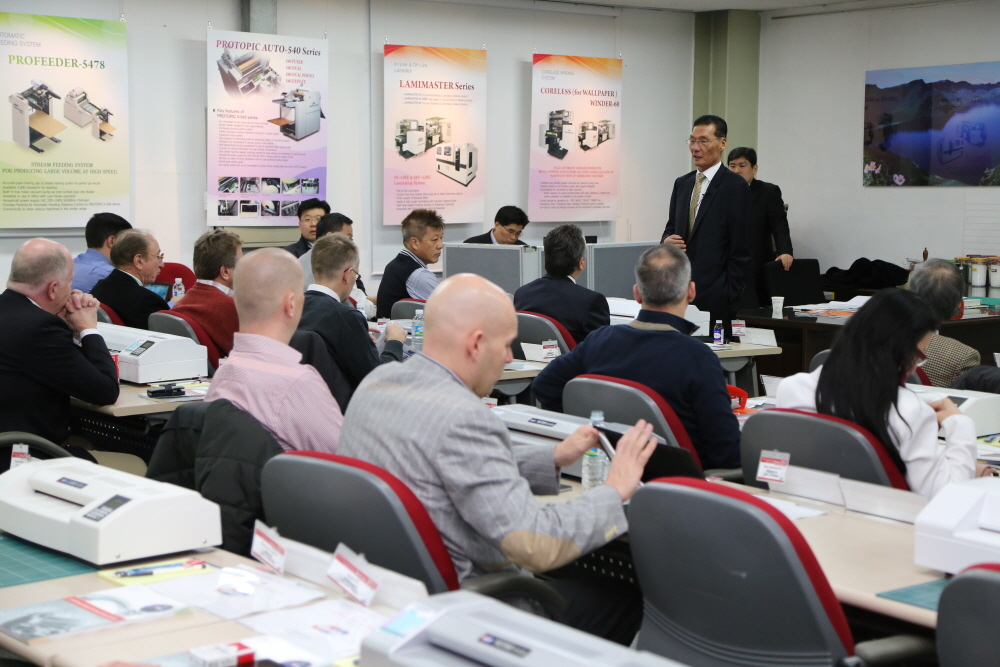 Mr.YPKim's giving warm greeting words of appreciation
Introduction of GMP directors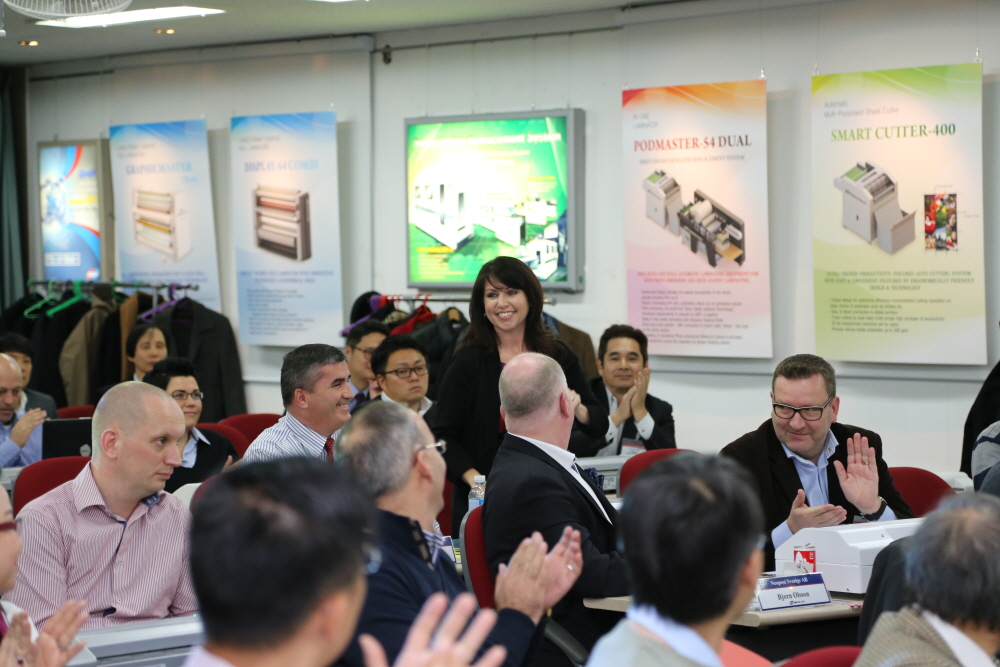 Participants being introduced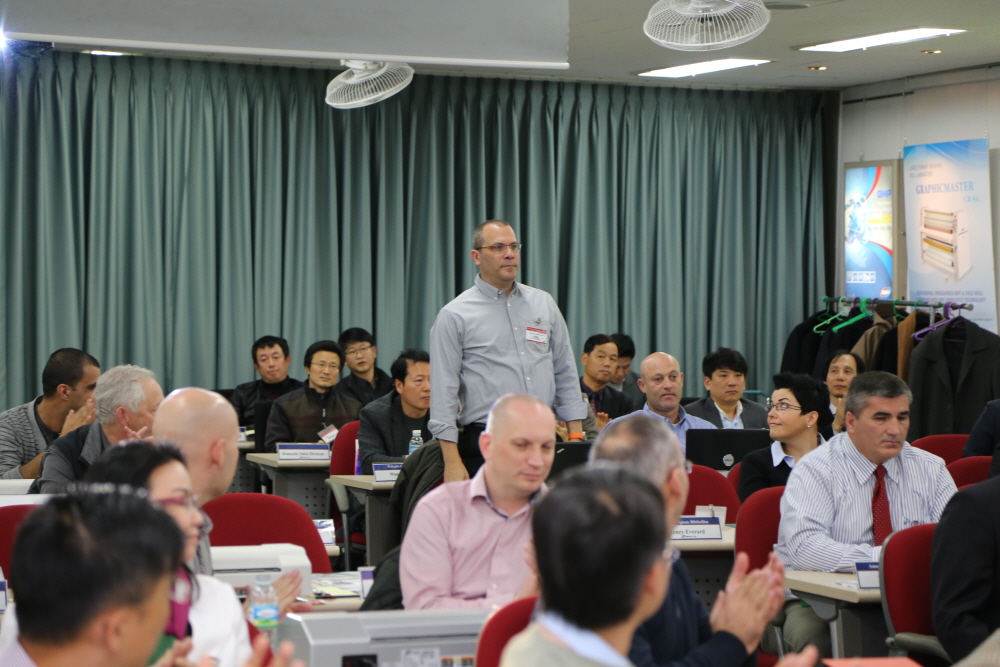 Participants being introduced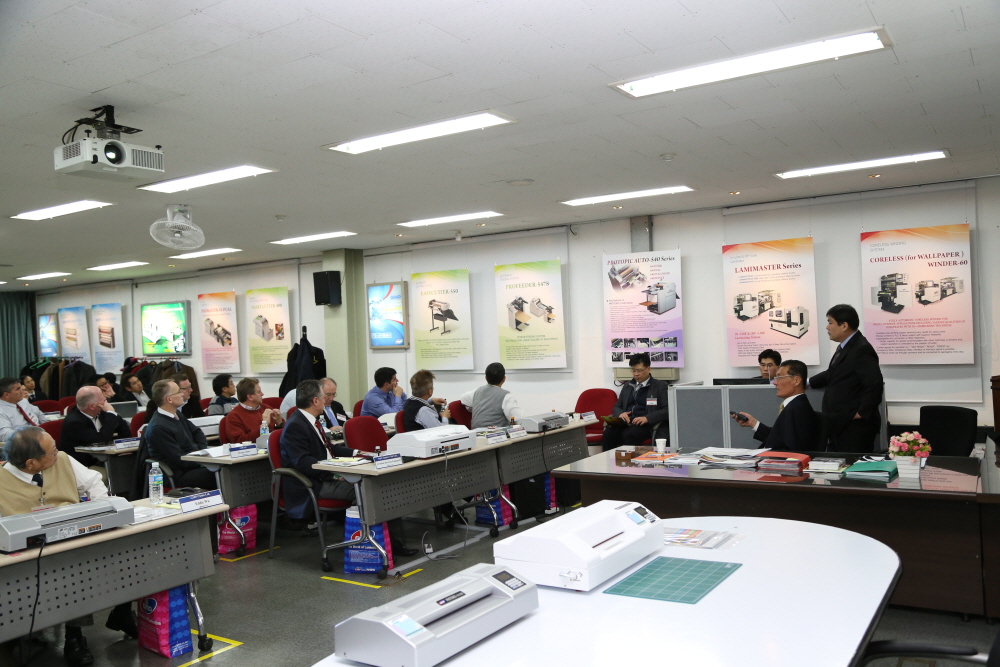 Mr.YP Kim's introducing brand new products for Year 2014 coming up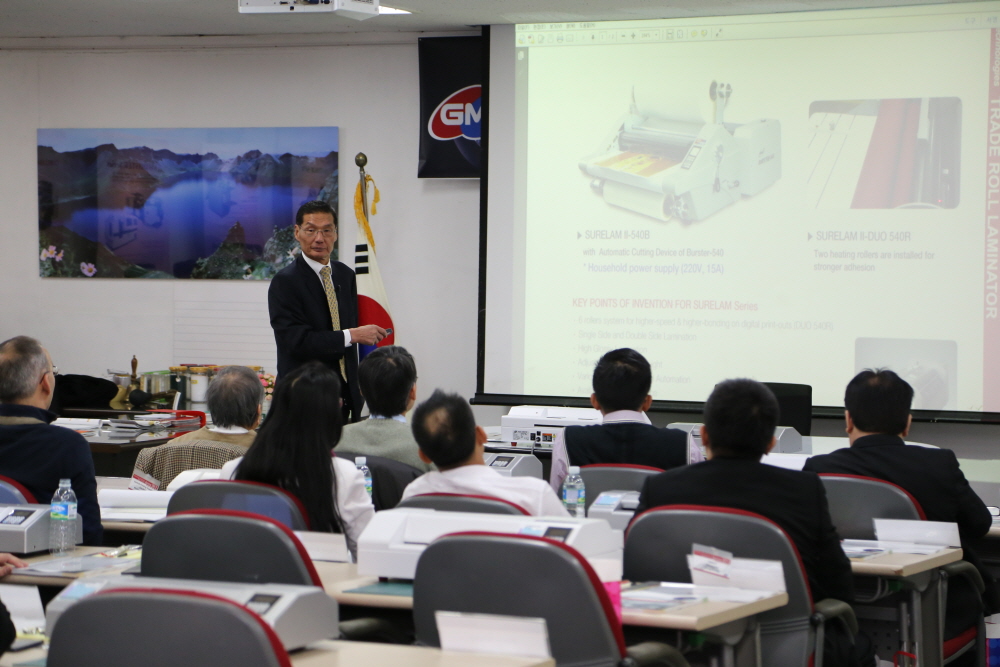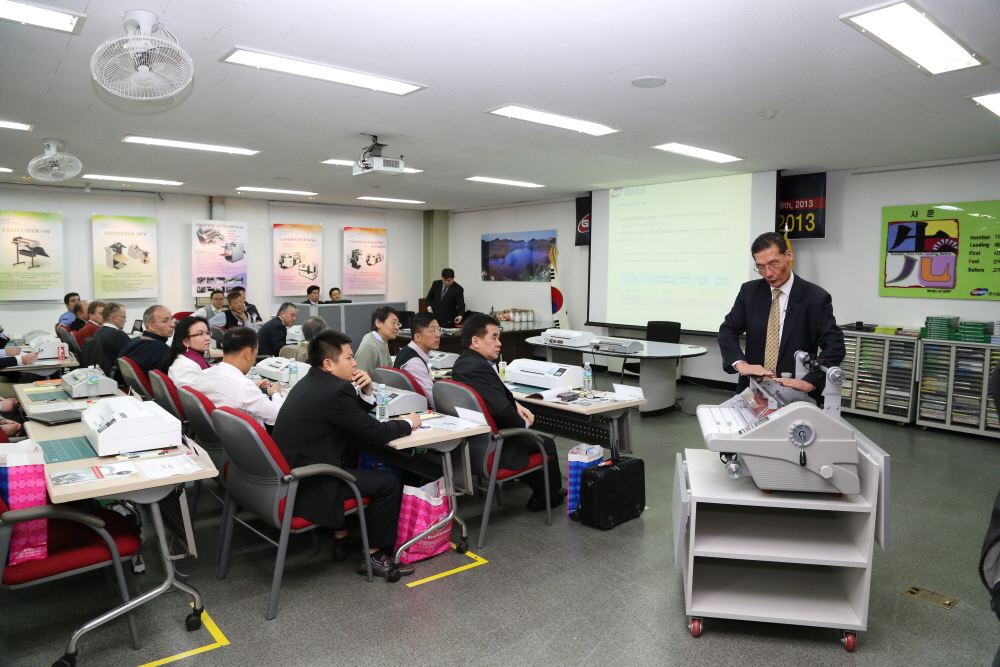 Mr.YP Kim's detailing SURELAM II DUO 540R, newly advanced laminator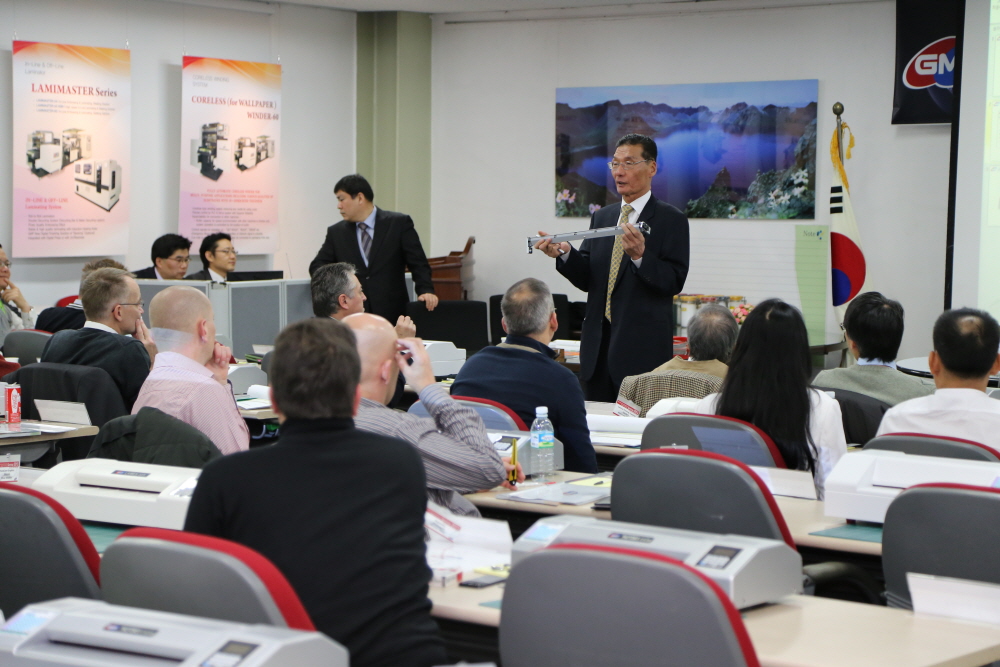 Mr.YP Kim's explaining de-curling device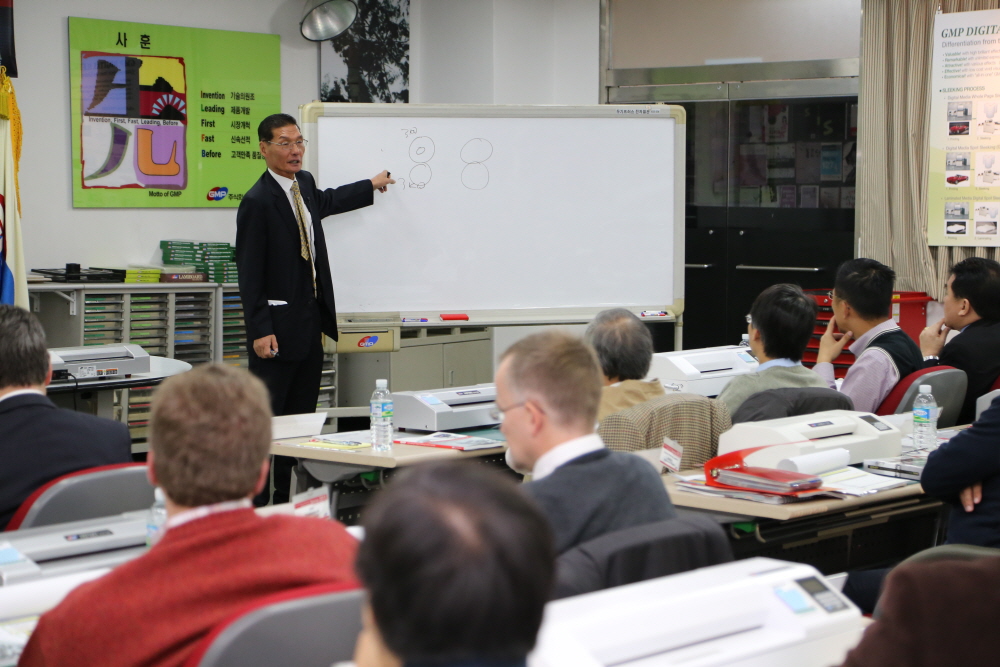 Mr.YP Kim's presenting the main details of new laminating system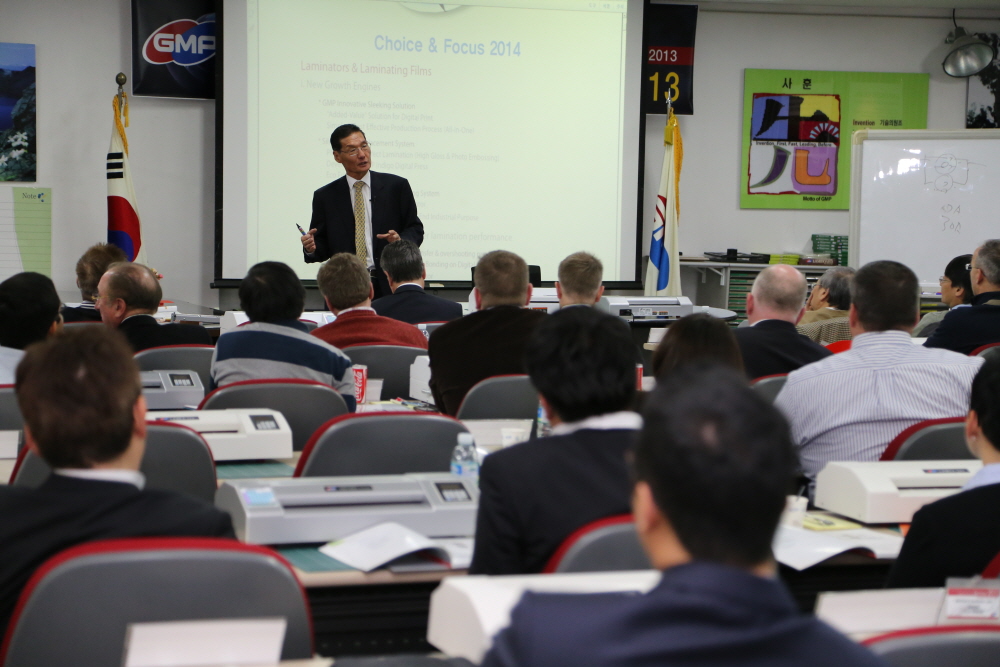 Mr.YP Kim's communicating regarding sales & marketing strategy to map out Year 2014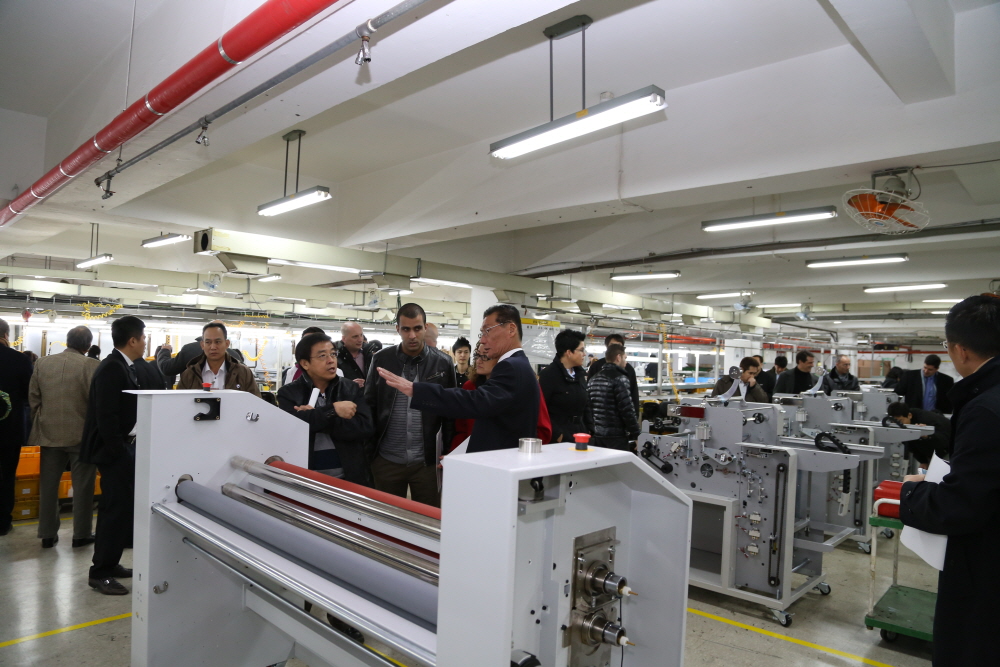 Mr.YP Kim's explaining GMP's streamlined production line & system for large format Graphic
Product Question:
GMP Headquarters in Korea
TEL: +82-31-943-3600
FAX: +82-31-943-4433~4436 (4lines)
E-mail :
trade@gmp.com