On December 19, 2013, GMP partner in Vietnam, KONIA GROUP held a Seminar for GMP solutions
at a Convention Center in Ho Chi Minh city, Vietnam. Around 40 persons including photoshop, printing
manufacturers, etc. were invited & joined in the seminar.
GMP export director, Mr. Seongsoo Kim was specially participated to explain GMP solutions and
products in the event. During the seminar, GMP Digital Sleeking solutions, lamination solutions
including GMP POD Laminator of PROTOPIC II-540DUAL PHOTO were shown and they were
highlighted as a new solution for Vietnamese market.
After the event, there were many inquiries and orders from the attendees. With this successful
results of the event, KONIA and GMP expects it was a solid cornerstone to start business in
Vietnamese market to increase sales volume in near future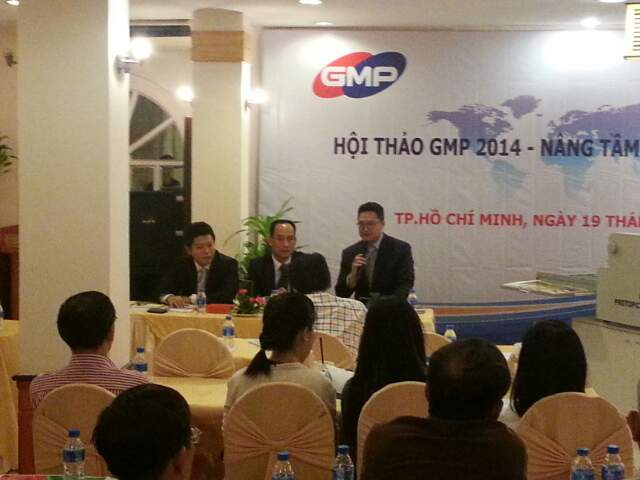 Sales Director of GMP, Mr. Seong Soo Kim (right) is giving a presentation about GMP Laminator
with Chairman of Konia, Mr. Khoi Phung (middle) and Division Ceo of Konia, Mr. Myung Don (left)
during Photo Solution Seminar in Vietnam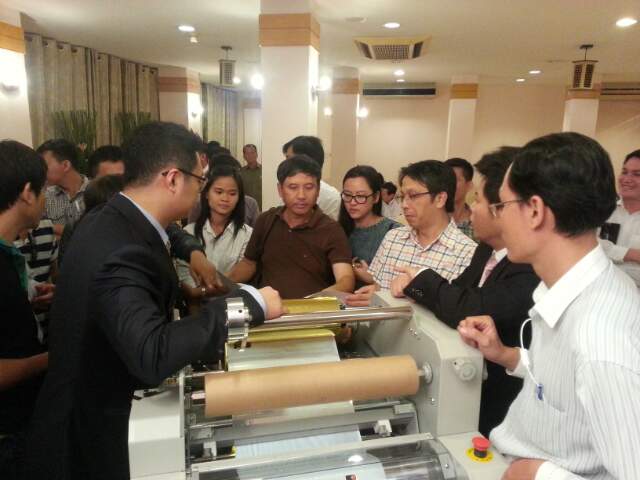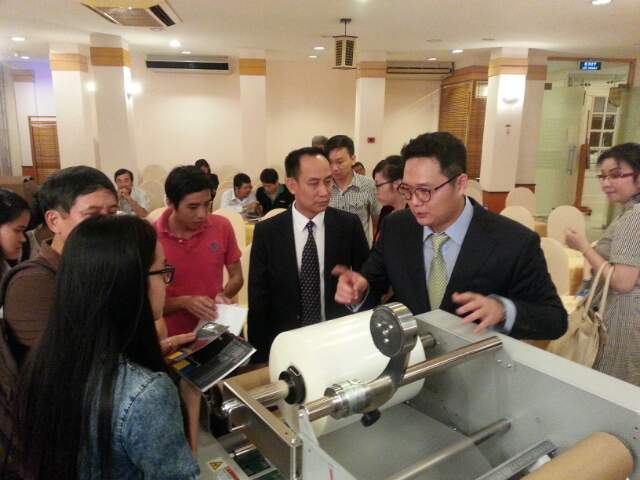 Sales Director of GMP, Mr. Seong Soo Kim (right) is explaining about GMP PROTOPIC II-540 DUAL PHOTO
to customers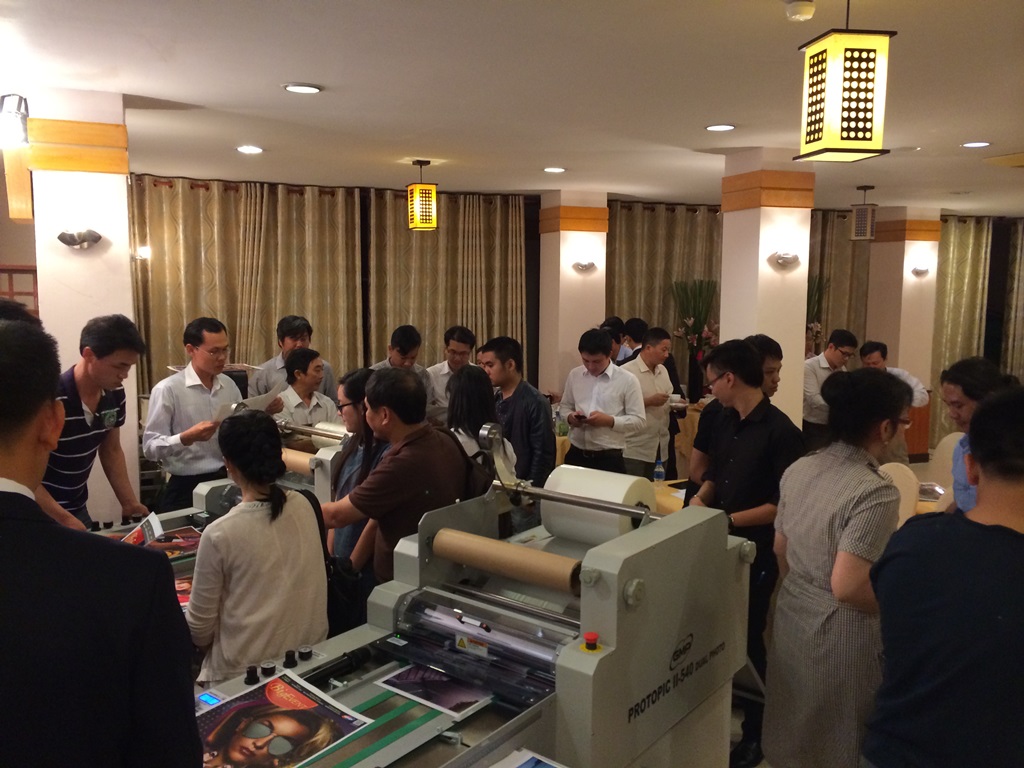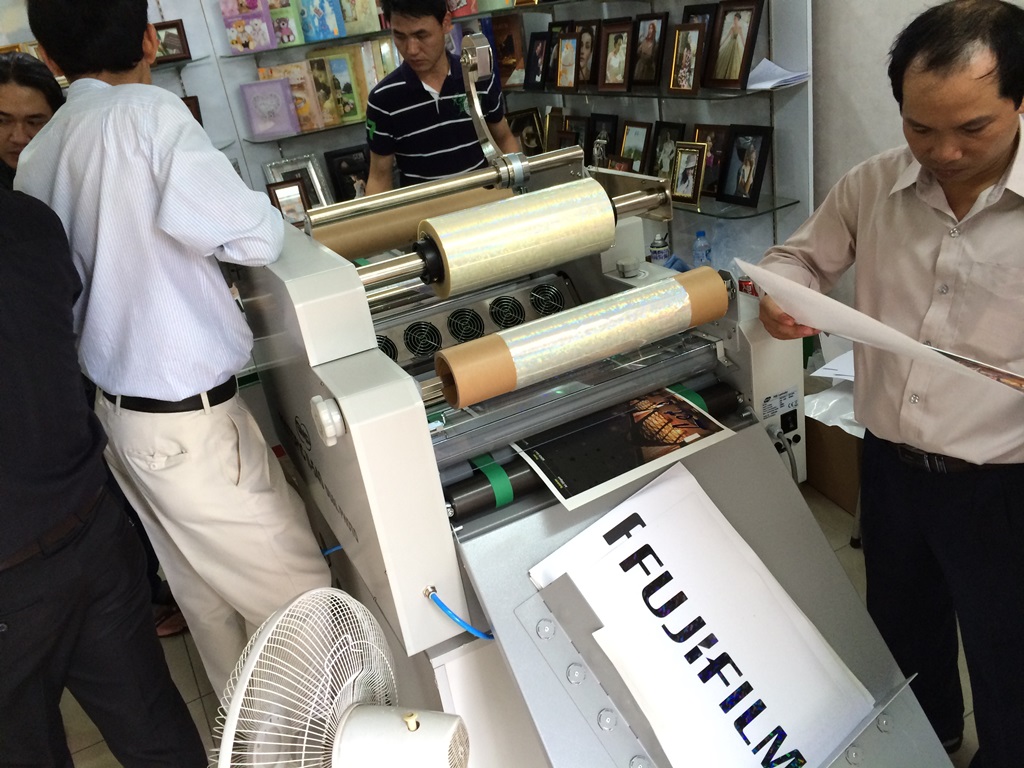 GMP PROTOPIC II-540DUAL Photo with Digital Sleeking for Customers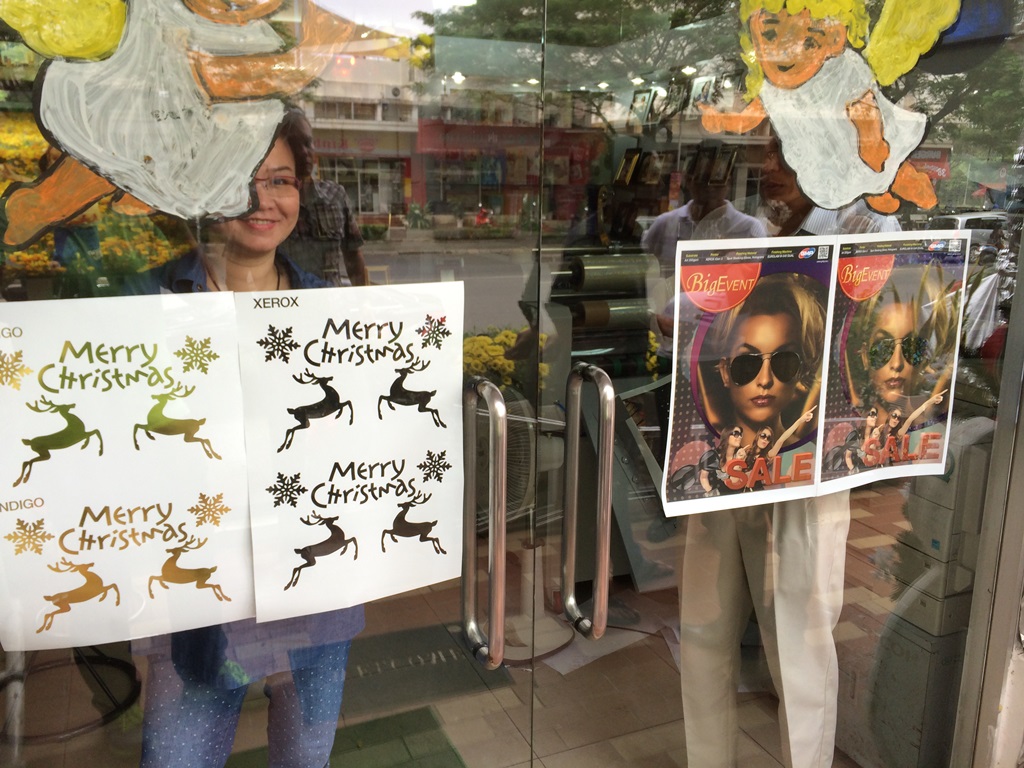 Displaying the Digital Sleeking outputs from GMP PROTOPIC II-540DUAL Photo
Product Question:
GMP Headquarters in Korea
TEL: +82-31-943-3600
FAX: +82-31-943-4433~4436 (4lines)
E-mail :
trade@gmp.com