GMP had a successful results from DSCOOP 9 that was held in Orlando, U.S.A (March 06~08, 2014).
Especially, during this event, GMP had introduced an innovatived solutions for digital photobook
with "GMP Slit-Book System" and this was very impressive for attendees / visitors. This new
technology
of GMP "Slit-Book System" can make "lay-flat" photobook with very economical
costs rather than the existing solutions.
The GMP Lamtinating Solutions were highlighted in the event as a "Total Finishing Solution
for
POD market" with "added-value effects". This GMP "future-oriented" system/solutions
that can
lead the market and this will bring a new sales opportunity for POD market.

The further inquiry / queries for the solution, please contact to GMP Overseas Sales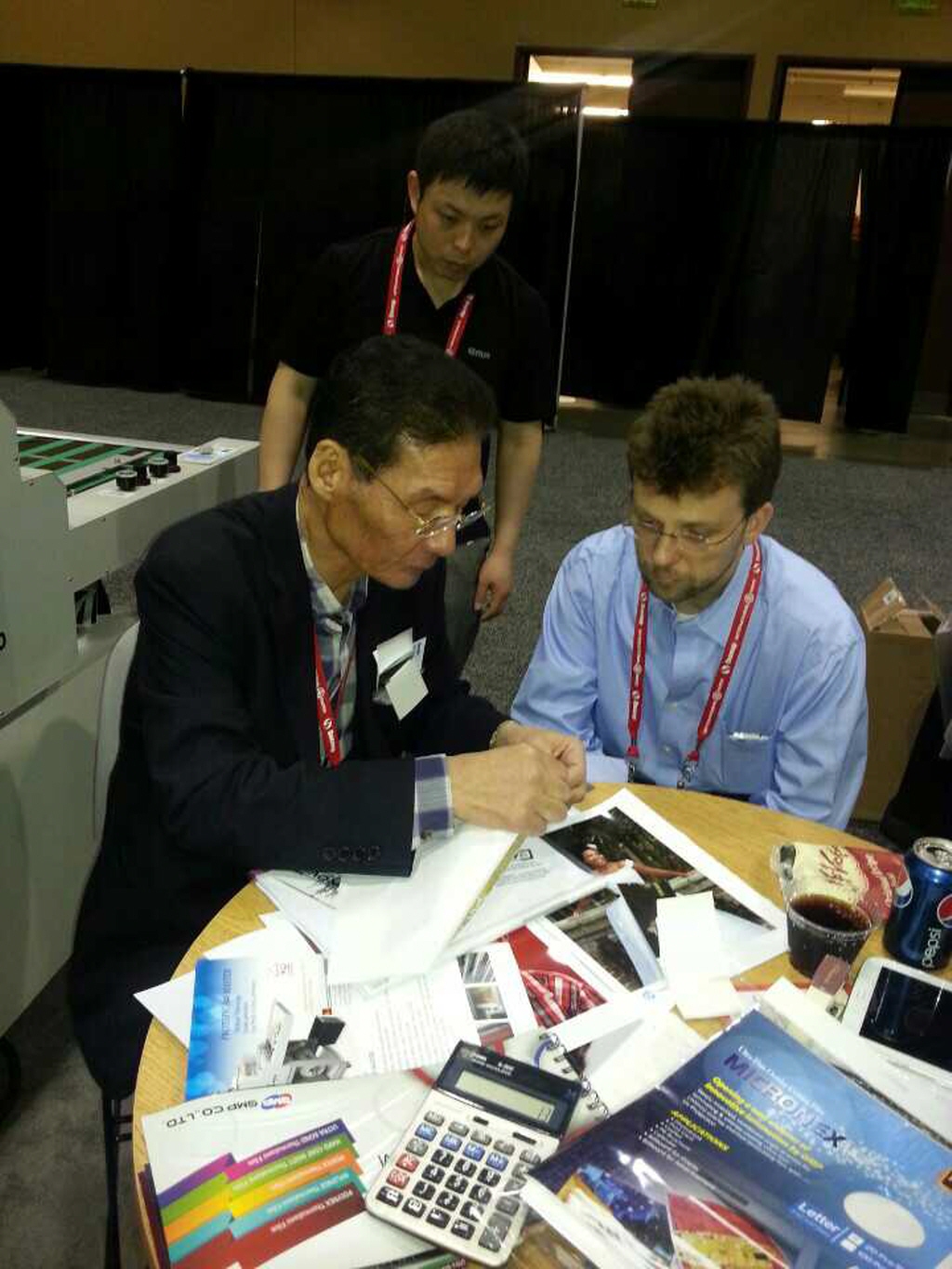 Mr. YP Kim (Chairman & CEO of GMP) had a discussion with Mr. Marco Perlman
(President of DIGIPIX S.A / Brazil) for GMP products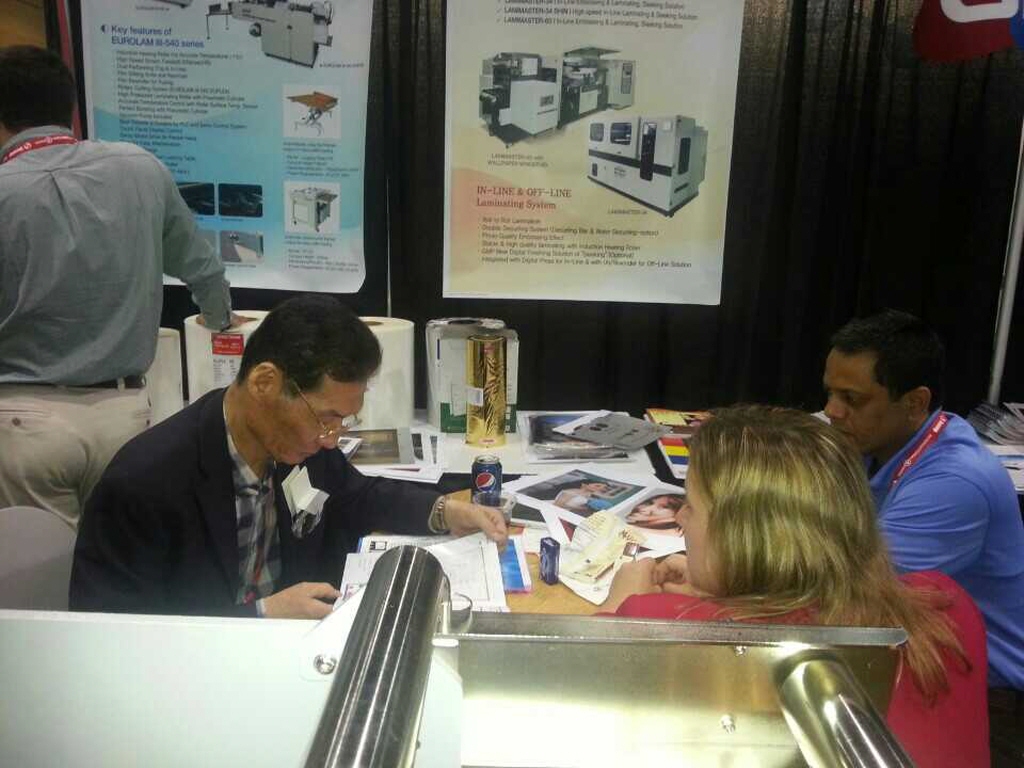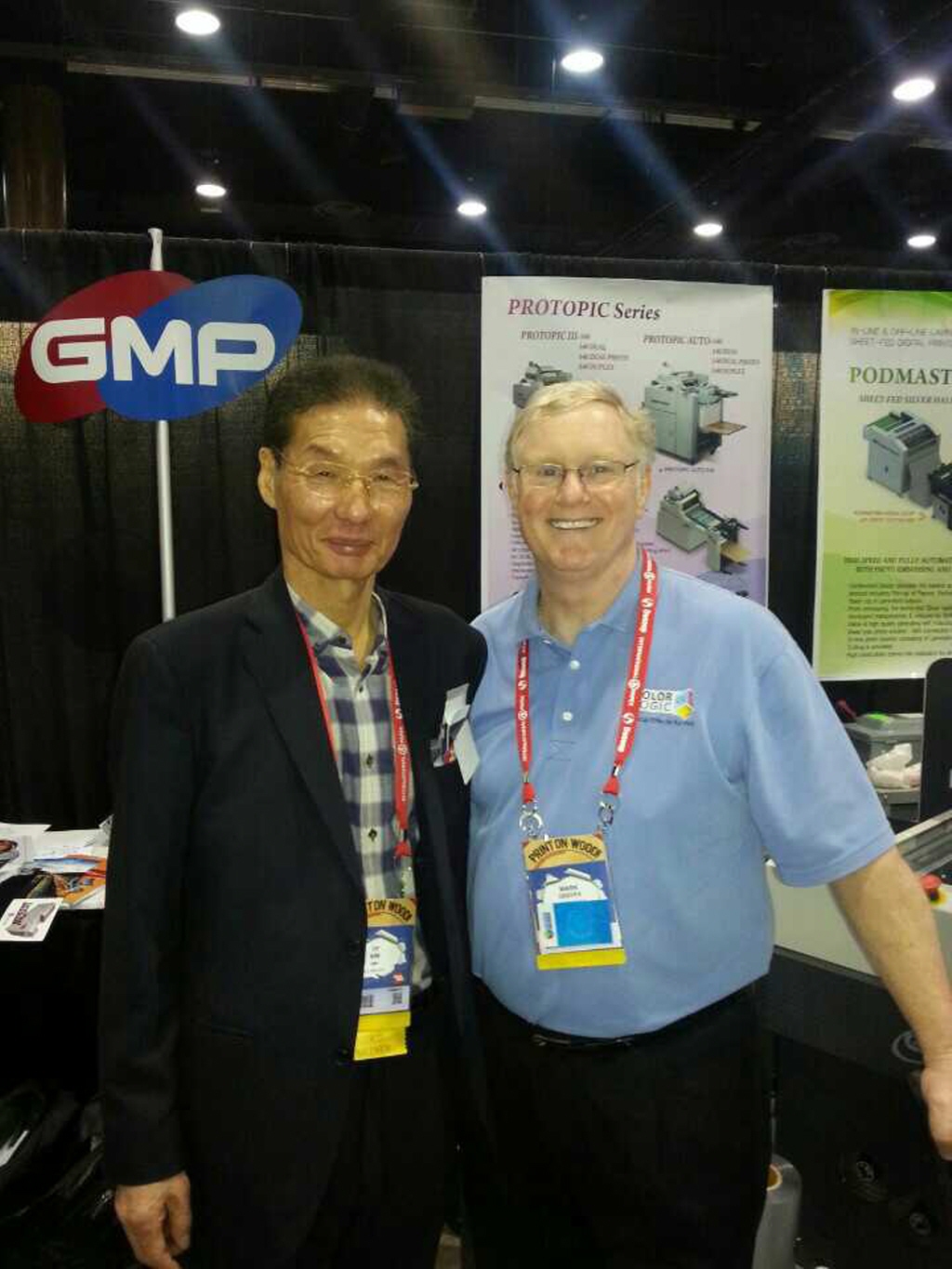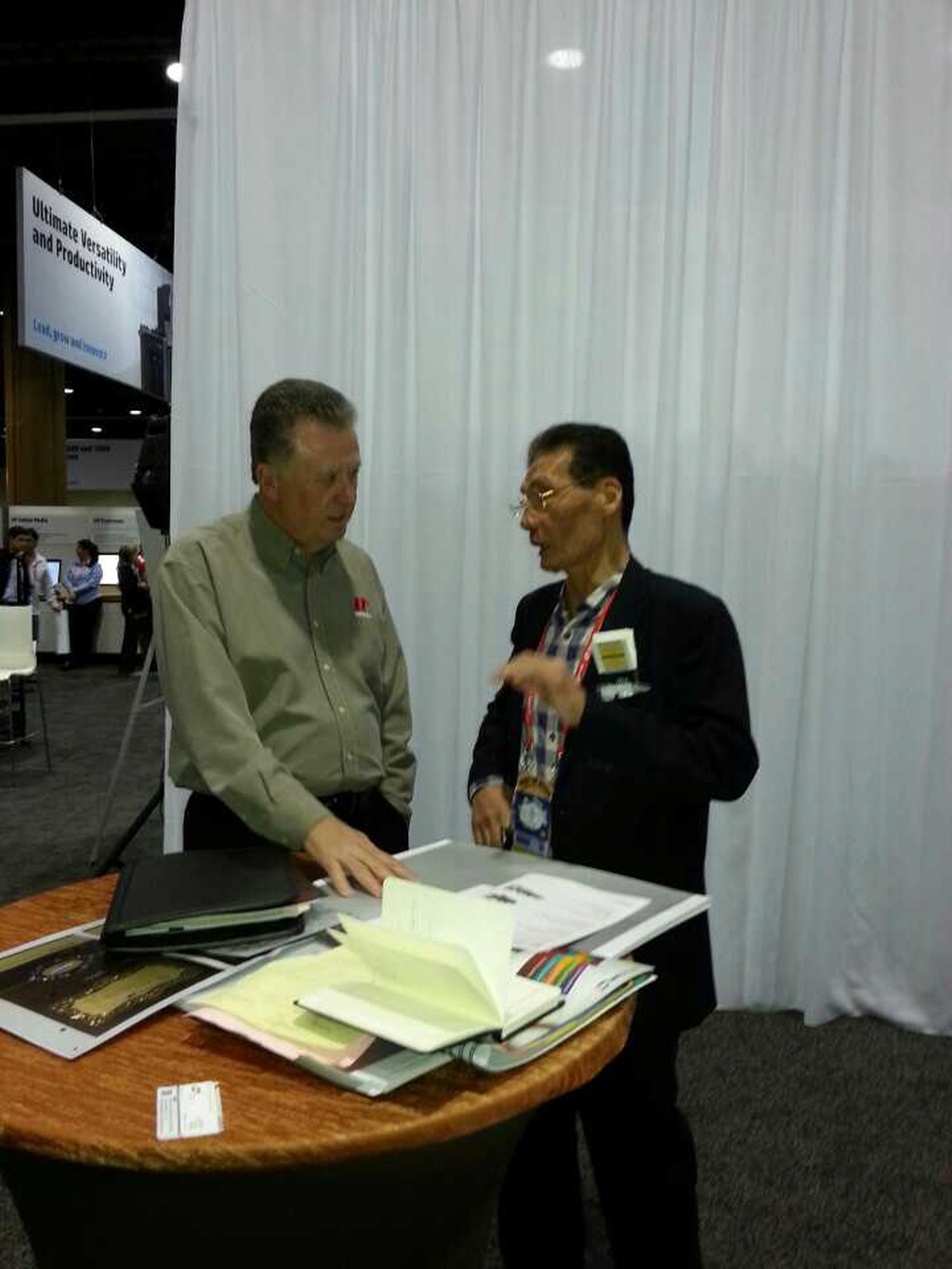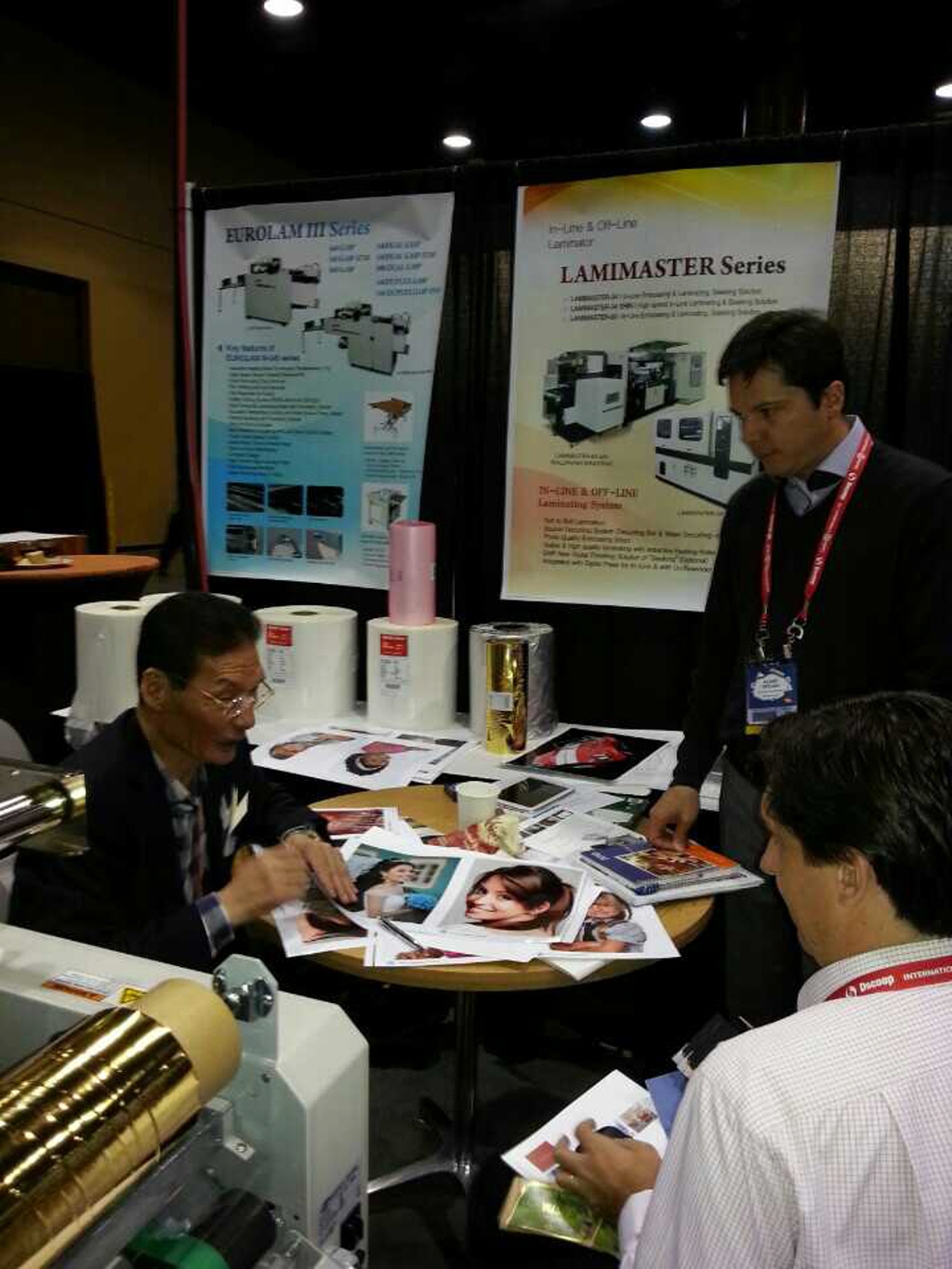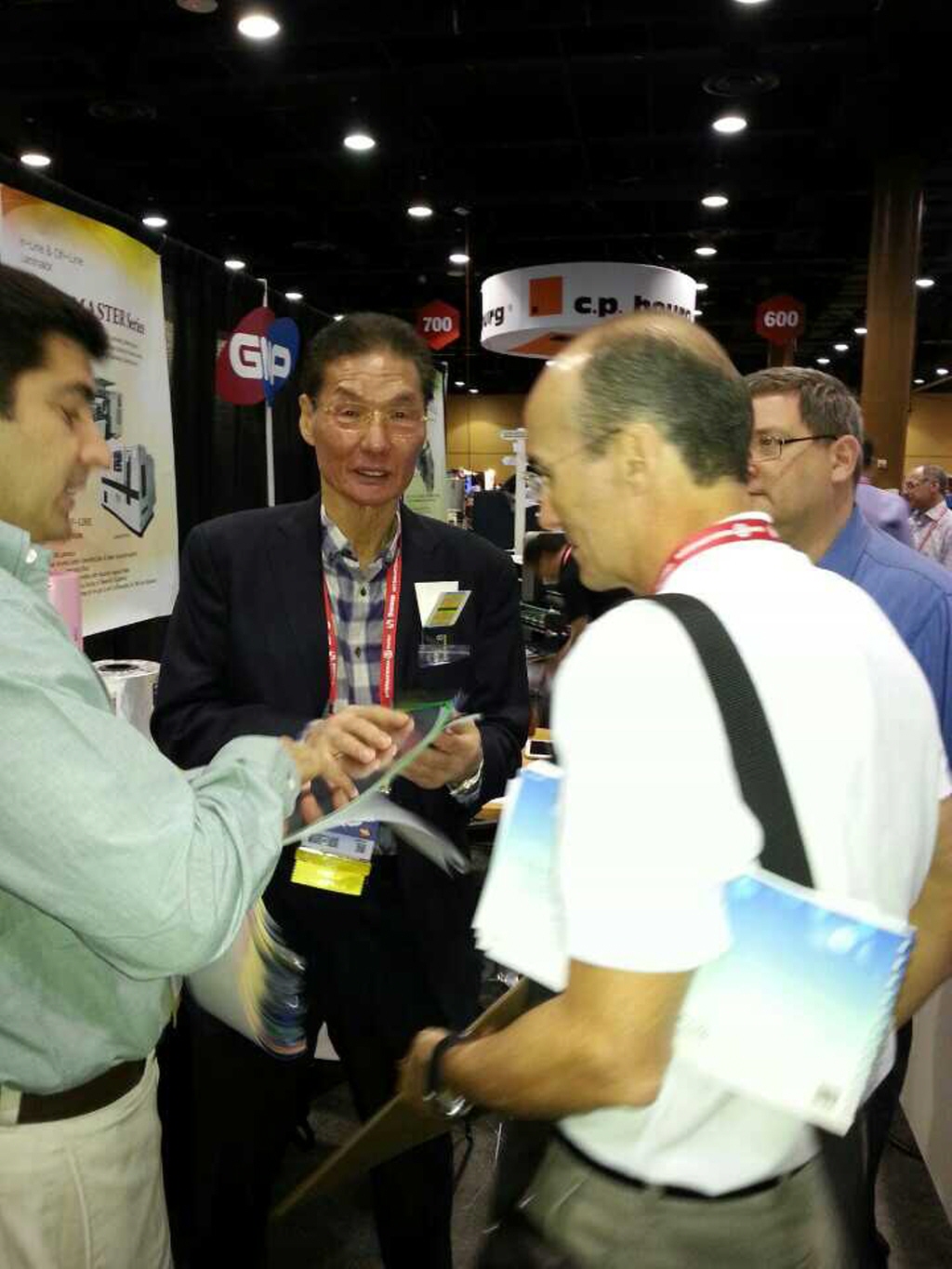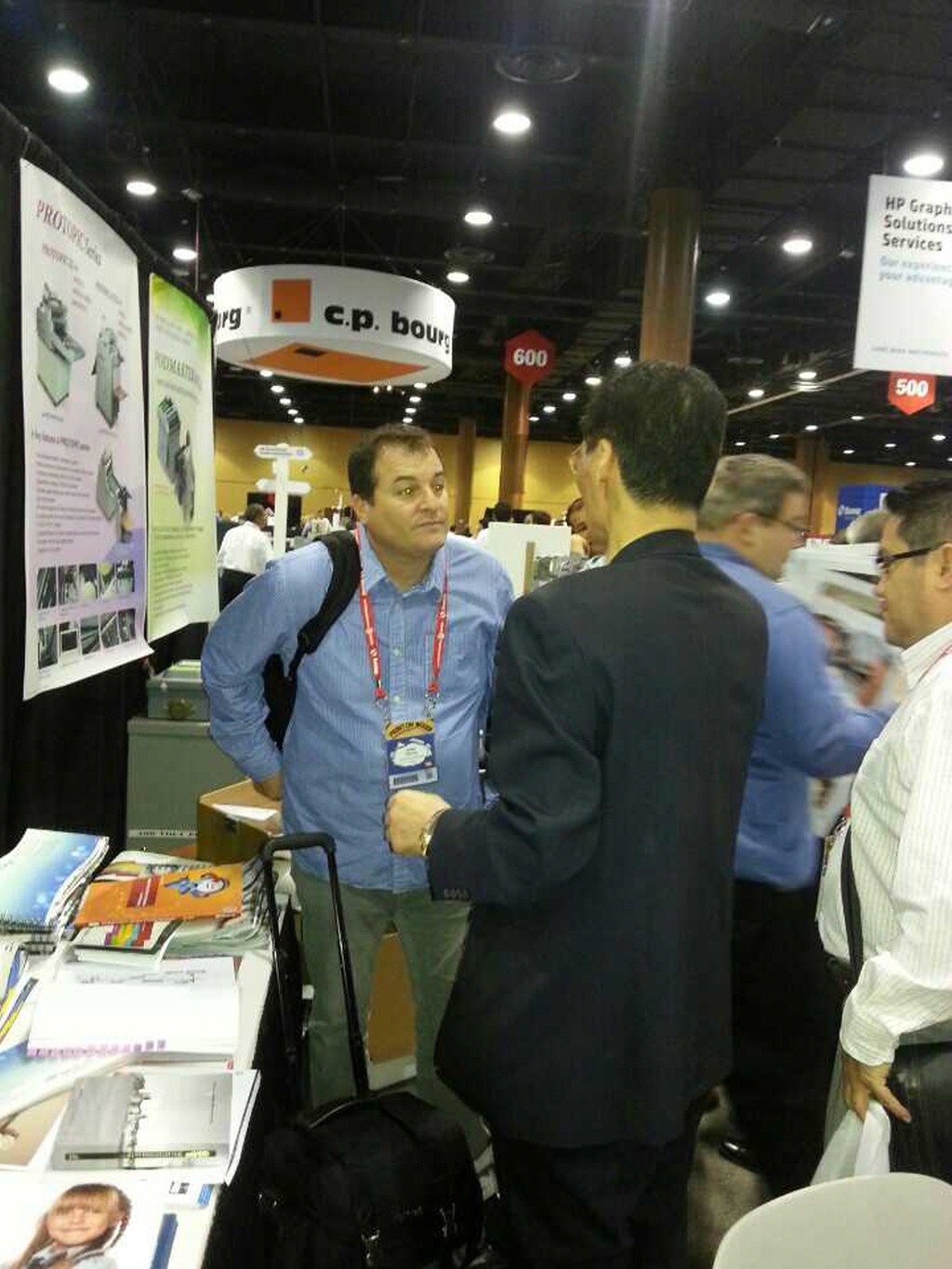 Mr. YP Kim (Chairman & CEO of GMP)

had a meeting with visitors in GMP booth (#637) in DSCOOP 9.