Futher to last seminar in Nov.2013, On April 01, 2014 GMP partner in Vietnam, KONIA GROUP held a
Seminar for GMP solutions at a Convention Center in Mekong city, Vietnam. Around 30 companies
including photoshop, printing manufacturers, etc. from Mekong and Cambodia were invited & joined
in the seminar.
GMP export director, Mr. Seongsoo Kim was specially participated to explain GMP solutions
and products in the event. During the seminar, GMP Digital Sleeking solutions, lamination solutions
including GMP POD Laminator of PROTOPIC III-540DUAL PHOTO were shown and they were
highlighted as a new Photobook solution for Vietnamese market.
After the event, there were many inquiries and orders from the attendees. With this successful
results of the event, already two of Brand new Laminator "PROTOPIC-540 QUATRO-SLIT" has
functions of Slit-Book technology, Duplex Lamination,Duplex Photo matting(embossing) Lamination
as Slit-photobook solution are ordered by participating companies. KONIA and GMP expects more orders
from other paticipanting companies and successful business in Vietnamese market to increase sales
volume in near future.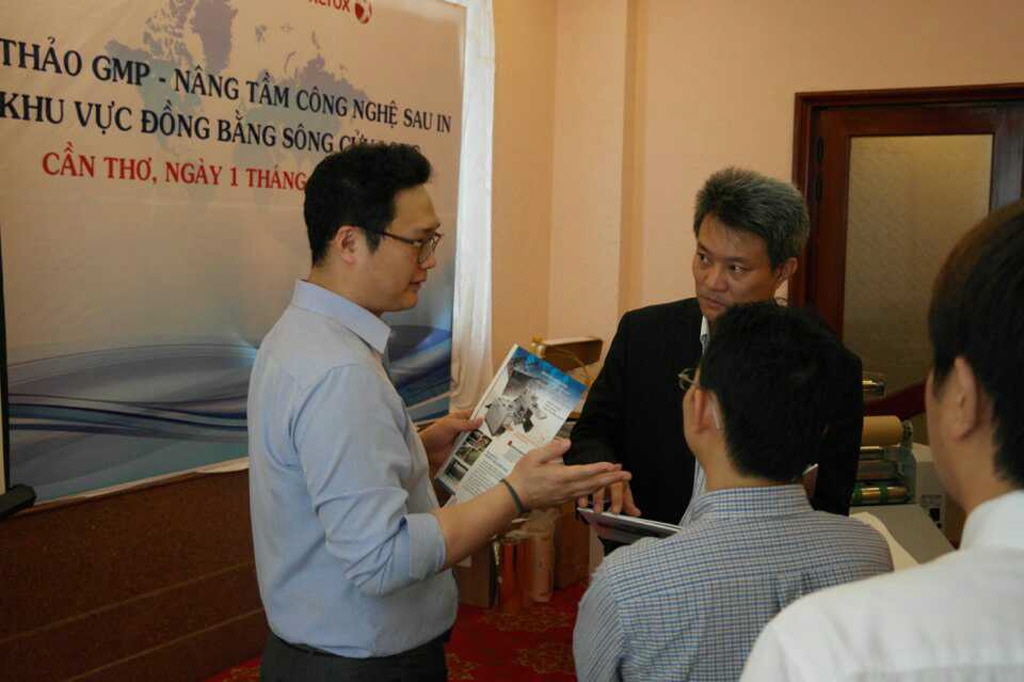 GMP export director, Mr.SS Kimis explaining about brand new Laminator"PROTOPIC-540 QUATRO-SLIT"
to participants.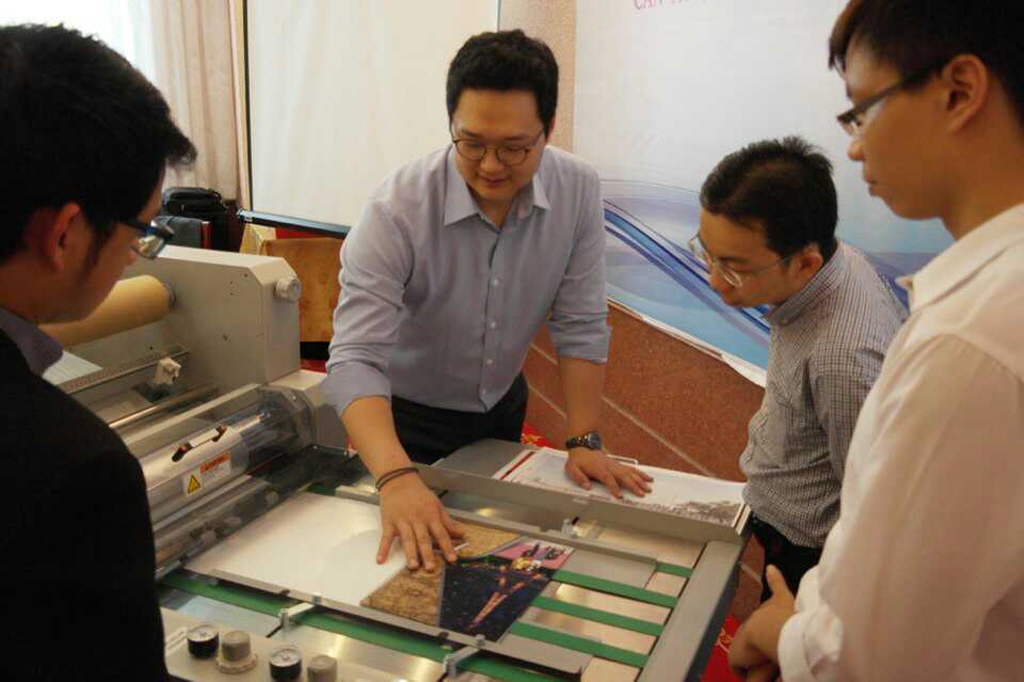 GMP export director, Mr.SS Kim is demonstrating how to make sleeking.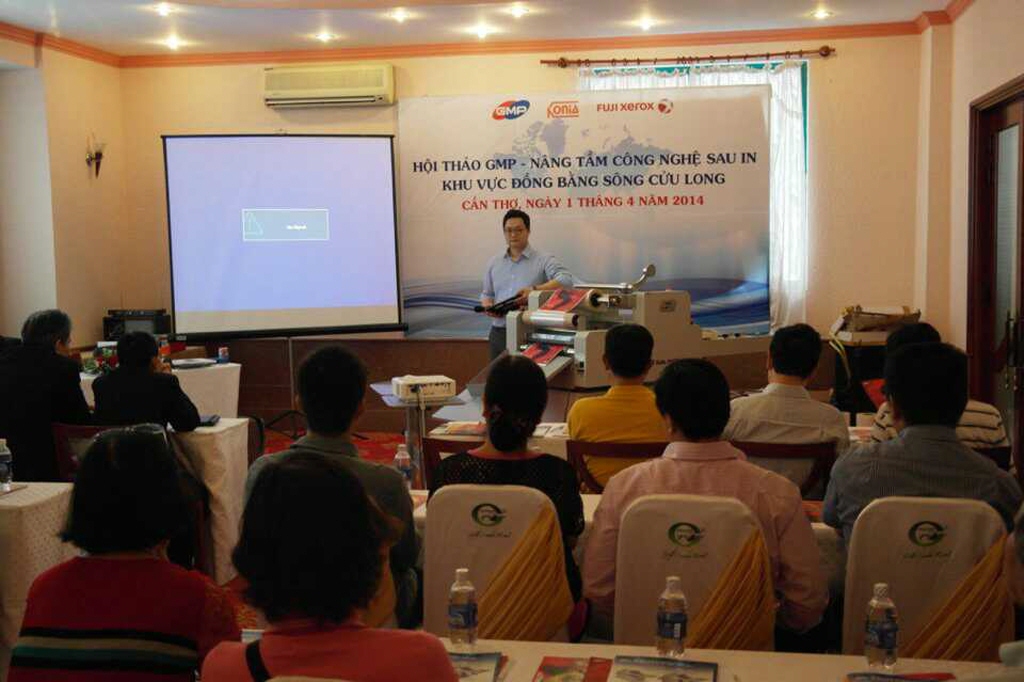 GMP export director, Mr.SS Kim is having presentation about Photobook solution.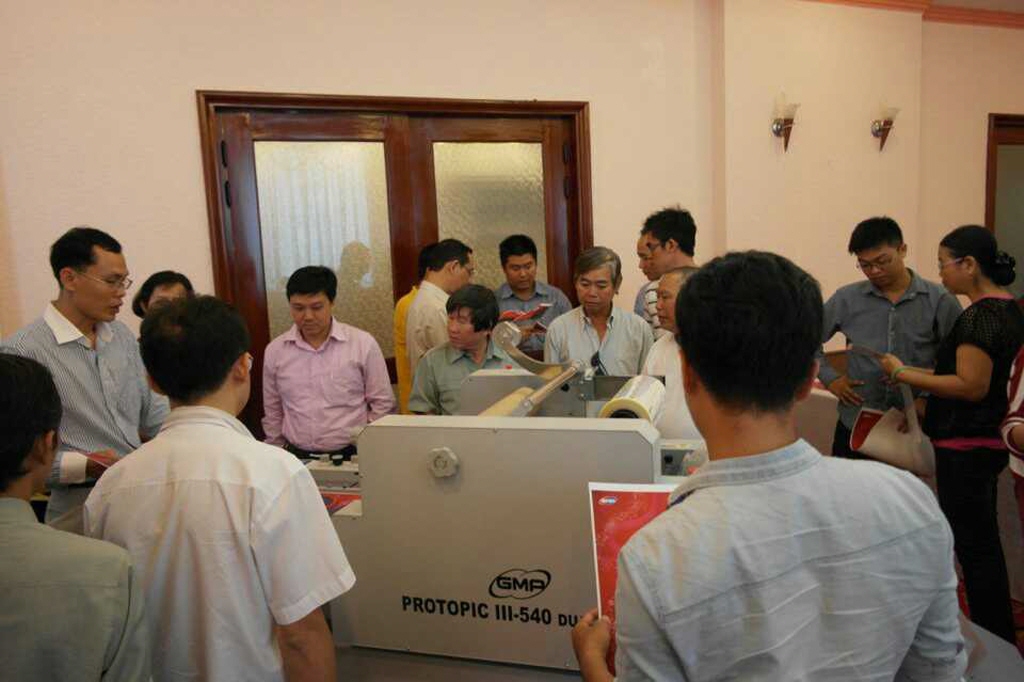 A staff of Konia is showing how to sleek with PROTOPIC III-540 DUAL PHOTO