GMP is taking part in the exhibition of K-PRINT Week 2014
that was held during August 27th~30th, 2014 in KINTEX, Korea.
For this exhibition, the world-first Lay-Flat Photobook Lamimation
Solution of GMP PROTOPIC-540 QUATRO-SLIT Series and
PODMASTER-IDH 54 QUATRO-SLIT are being introduced. The laminator has
the patented Slit-Book¢ç system as well as single/double lamination & embossing
functions.
In addition, GMP PIONEER III-IDH 8000 PLUS that has Electro-Magnetic
Induction Heating Roller for high quality lamination with high speed
also is being introduced. This high-end commercial high speed laminator
is also highlighted during the show.

Besides, various kinds of products are being shown in the exhibition,
then this show can be an opportunity to show GMP high-technologies for
the lamination finishing solutions.
Especially, a leading solution for Digital
Photobook market of Slit-Book¢ç system is also introduced and this is being
highlighted during the exhibition. This brand new technology has a good
response from visitors because this can make the better economic & innovative
system rather than the current existing ¡°lay-flat¡± photobook solution.

For this exhibition, GMP Lamination Solutions are able to hold the prominent
position as a ¡°Future-oriented Finishing Total Solution for POD Market¡±
that can satisfy various needs including added value effect for customers.

GMP expects this successful results in the exhibition can bring an upward trend
in sales in the POD market. If you would have any queries for the products,
please contact to GMP overseas sales team (trade@gmp.com).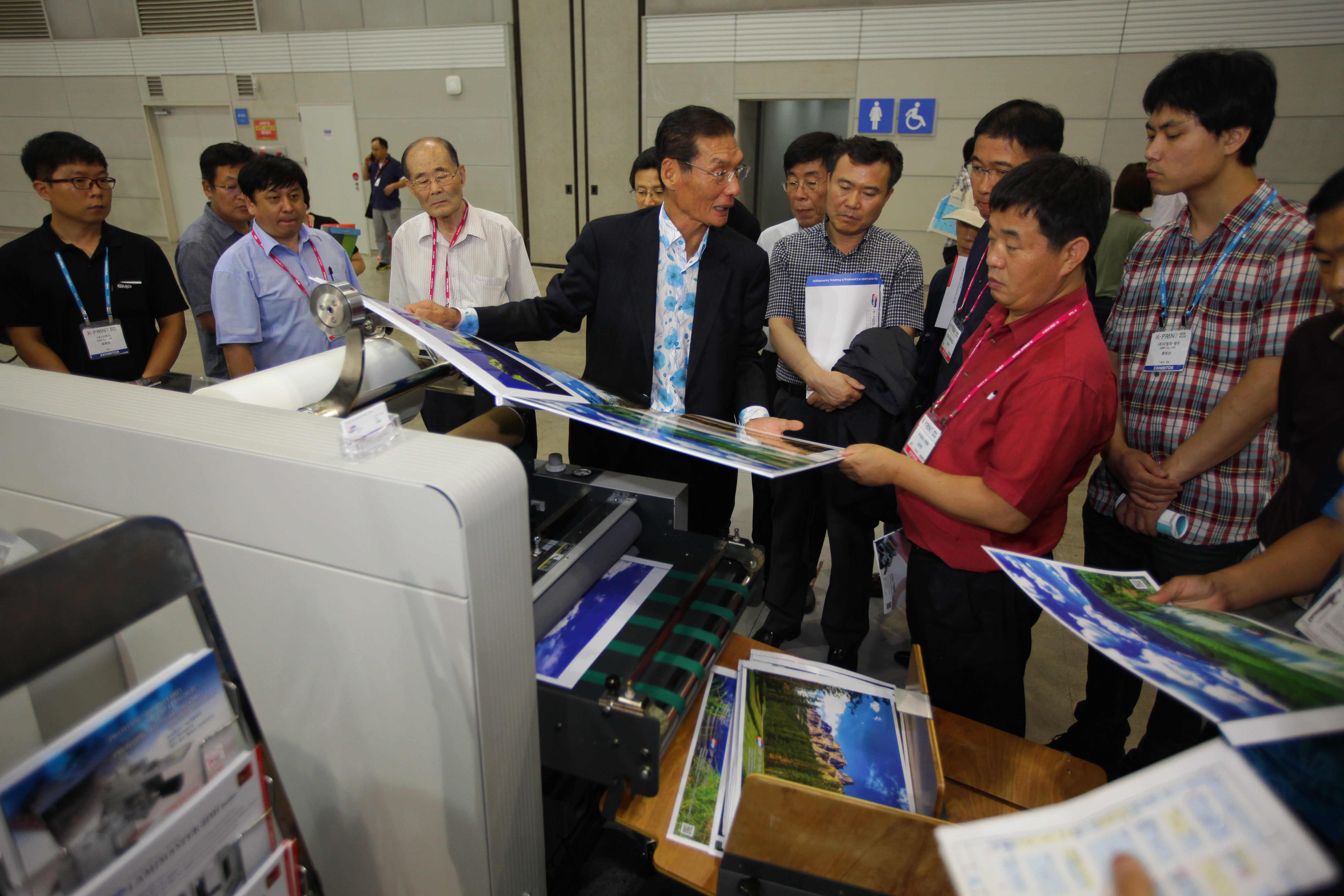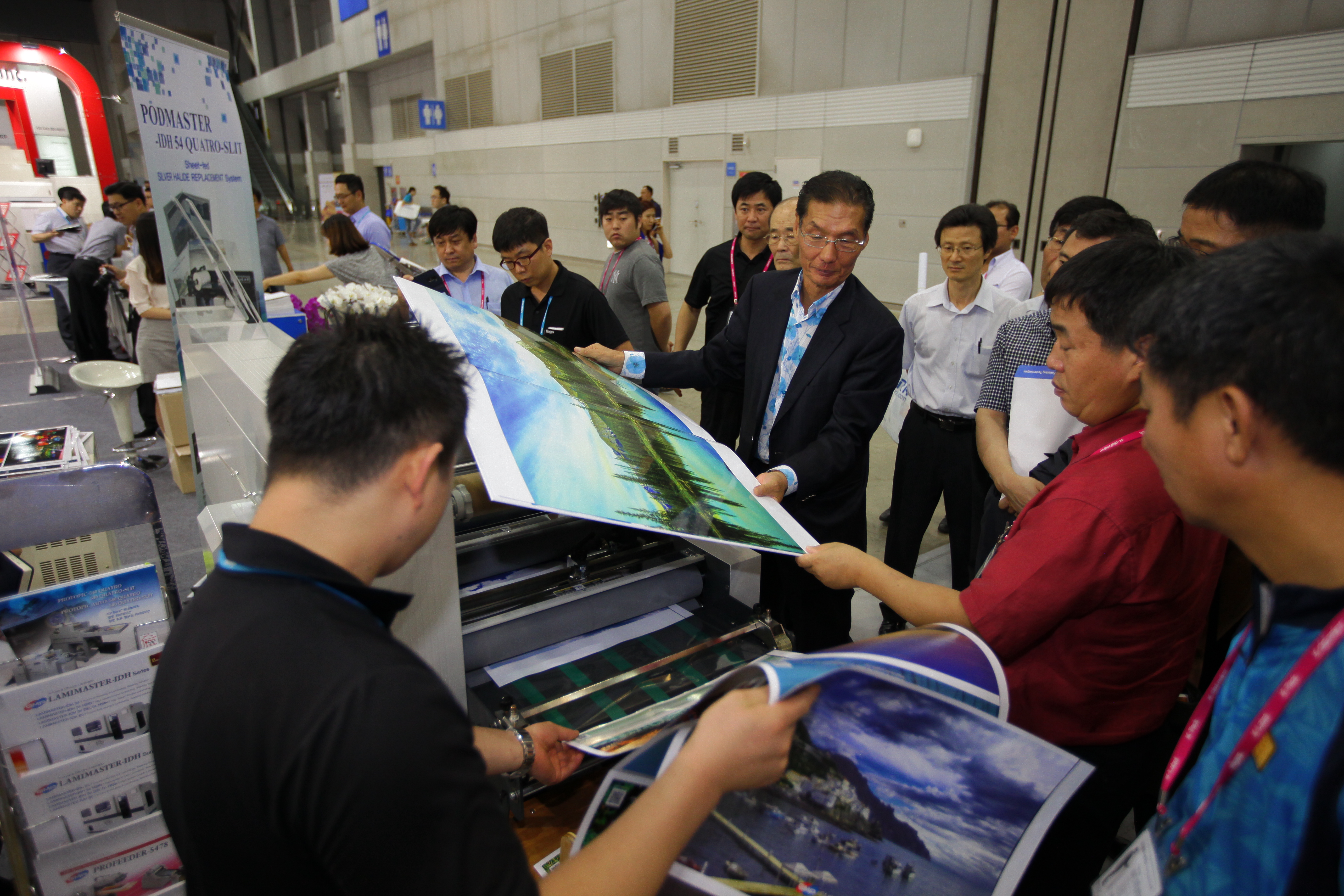 YP KIM, Chairman & CEO of GMP, is explaining about Slit-Book¢ç System patented by GMP in
PODMASTER - IDH 54 QUATRO-SLIT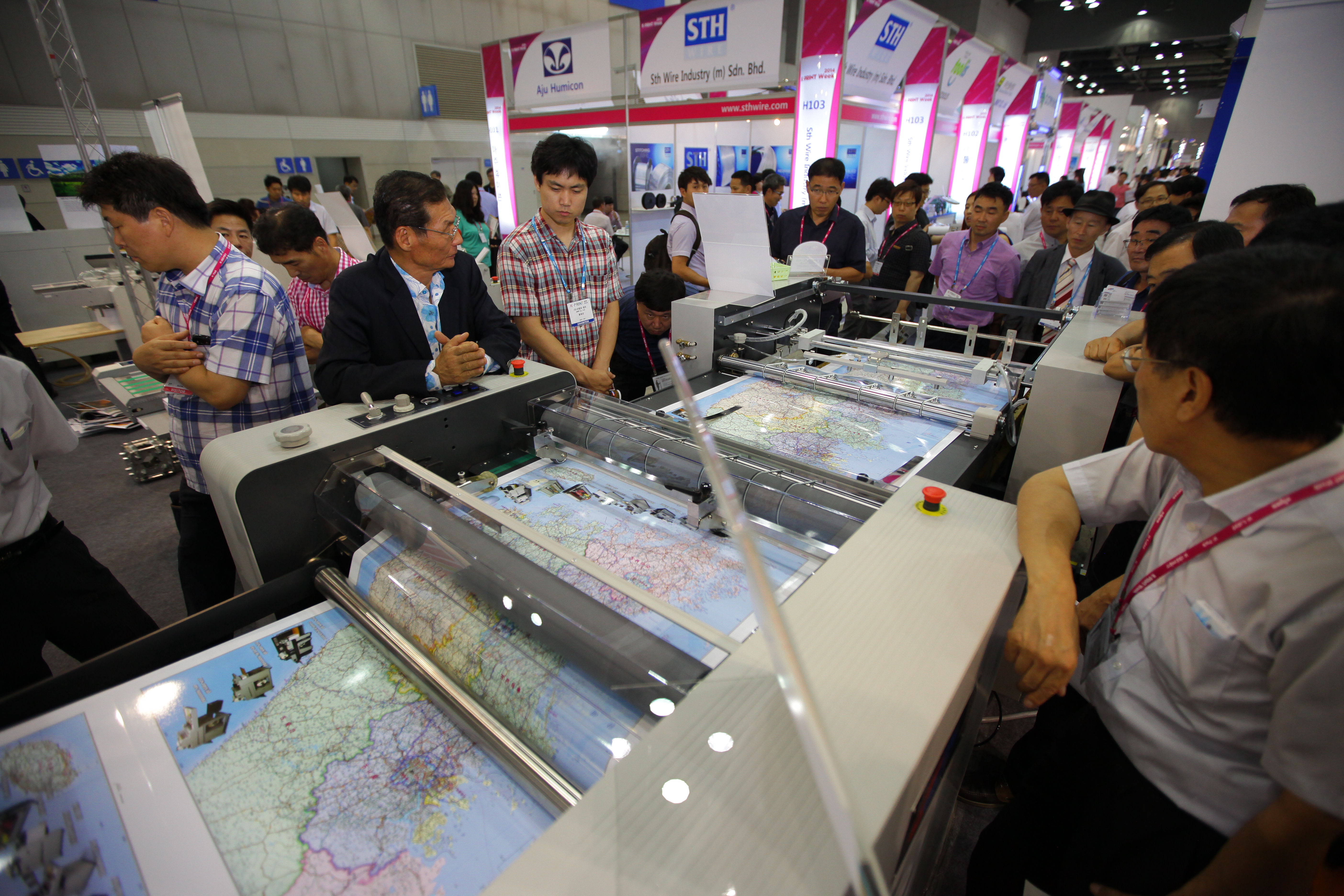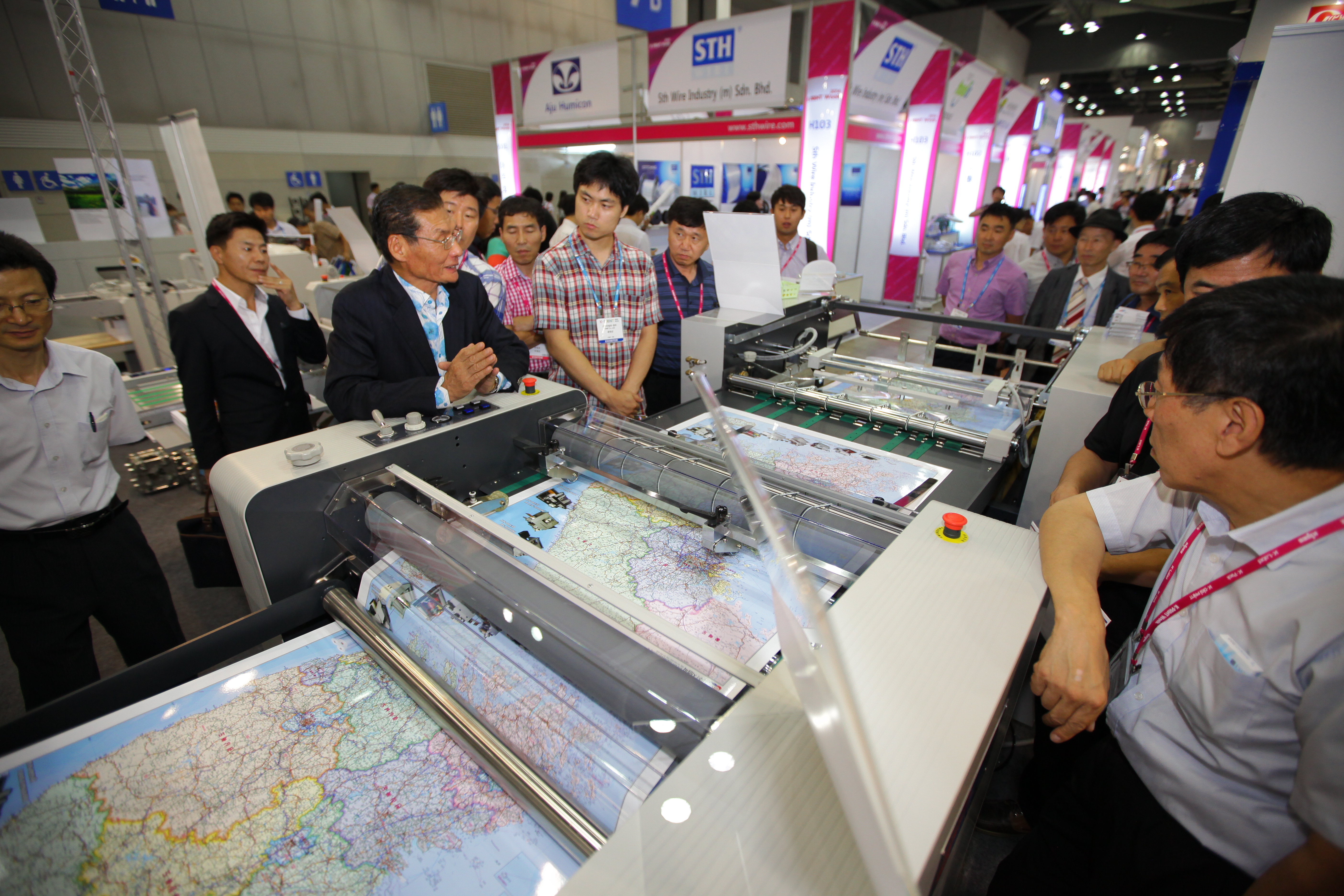 YP KIM is explaining about PIONEER-IDH 8000 PLUS with demonstrating.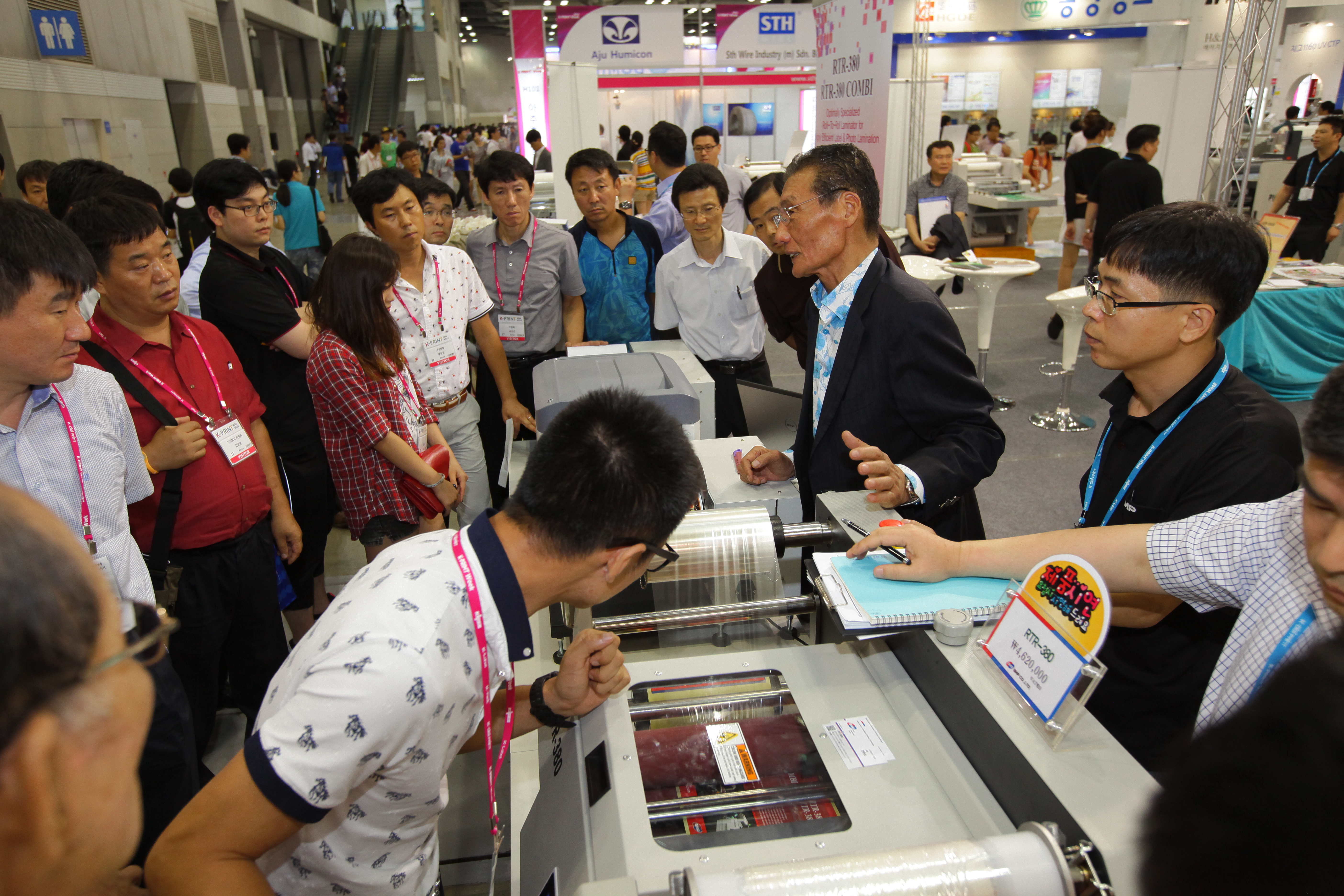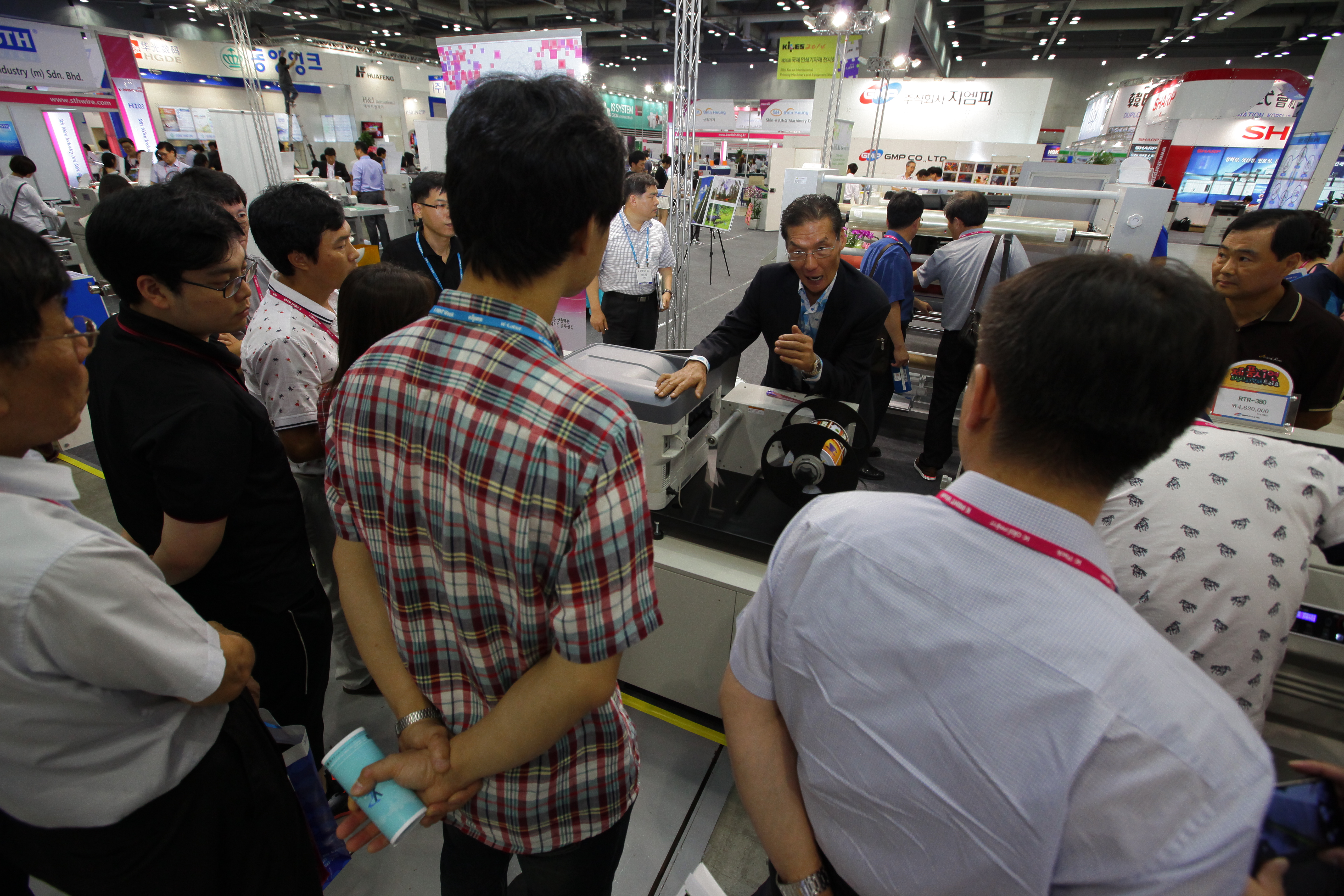 YP KIM is pointing out the strong point of RTR-380 COMBI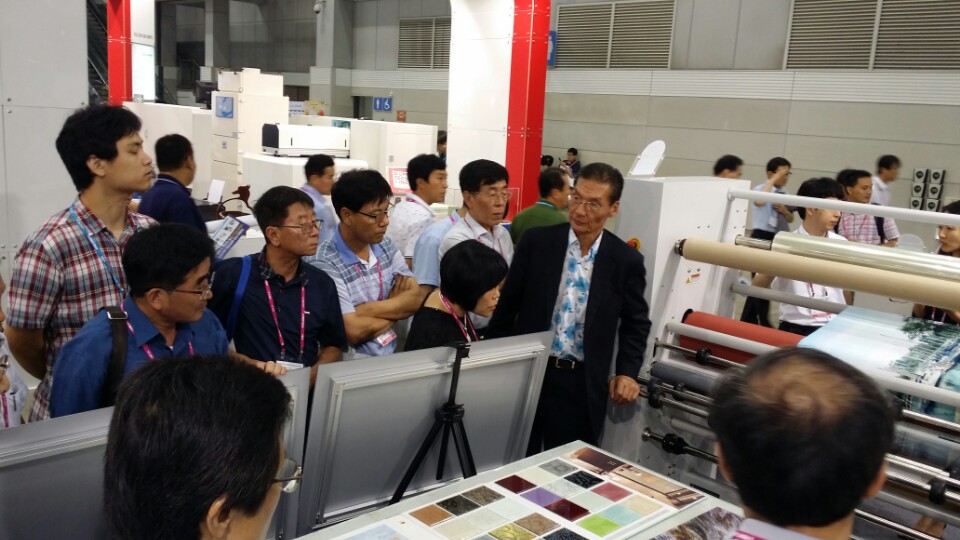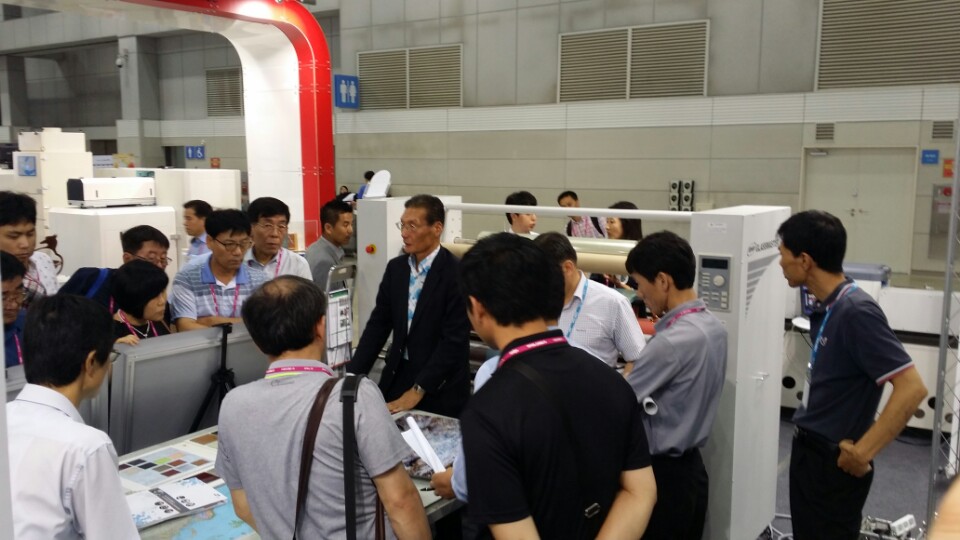 YP KIM is explaining about GLASSMASTER-1600 with CRYSTALART film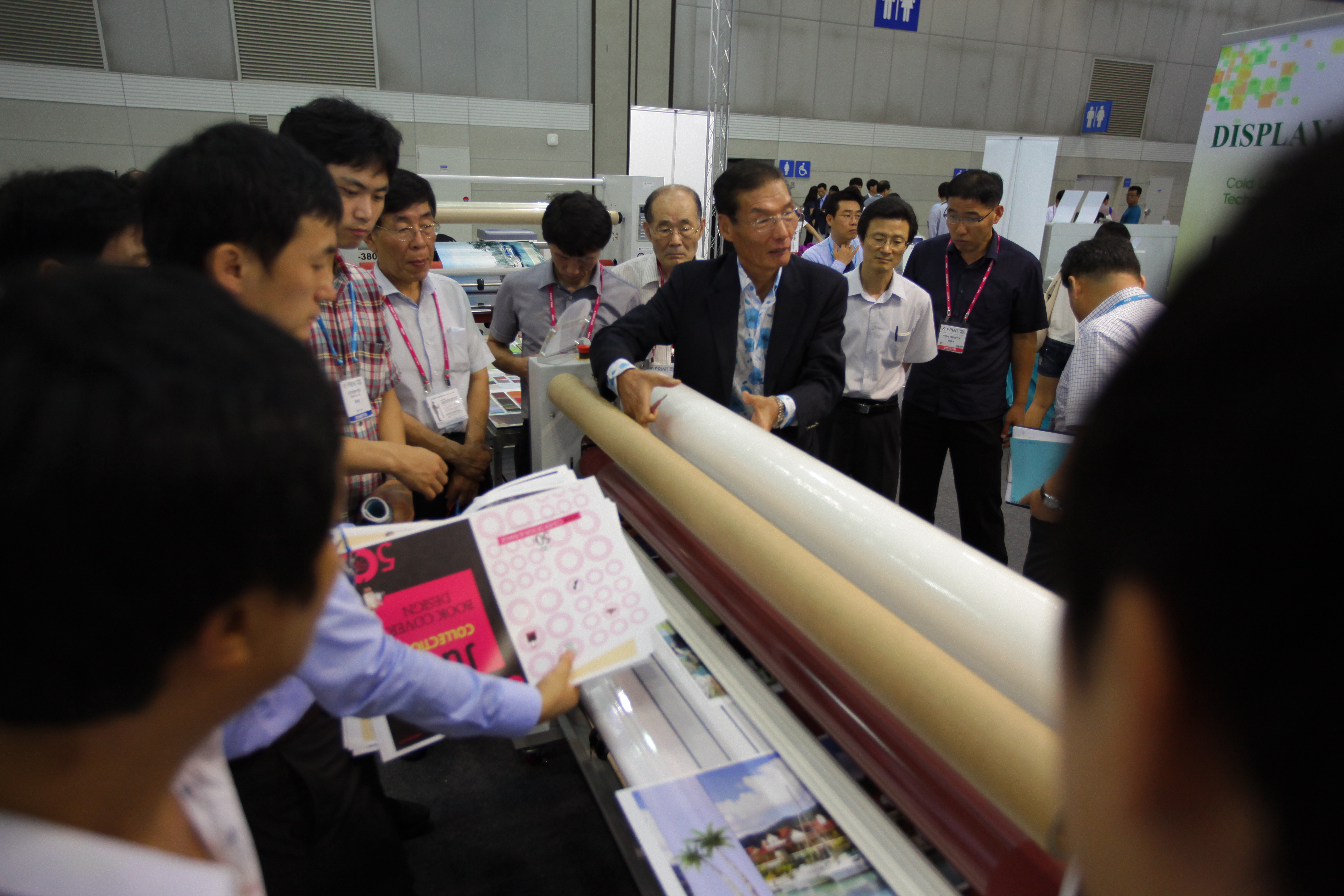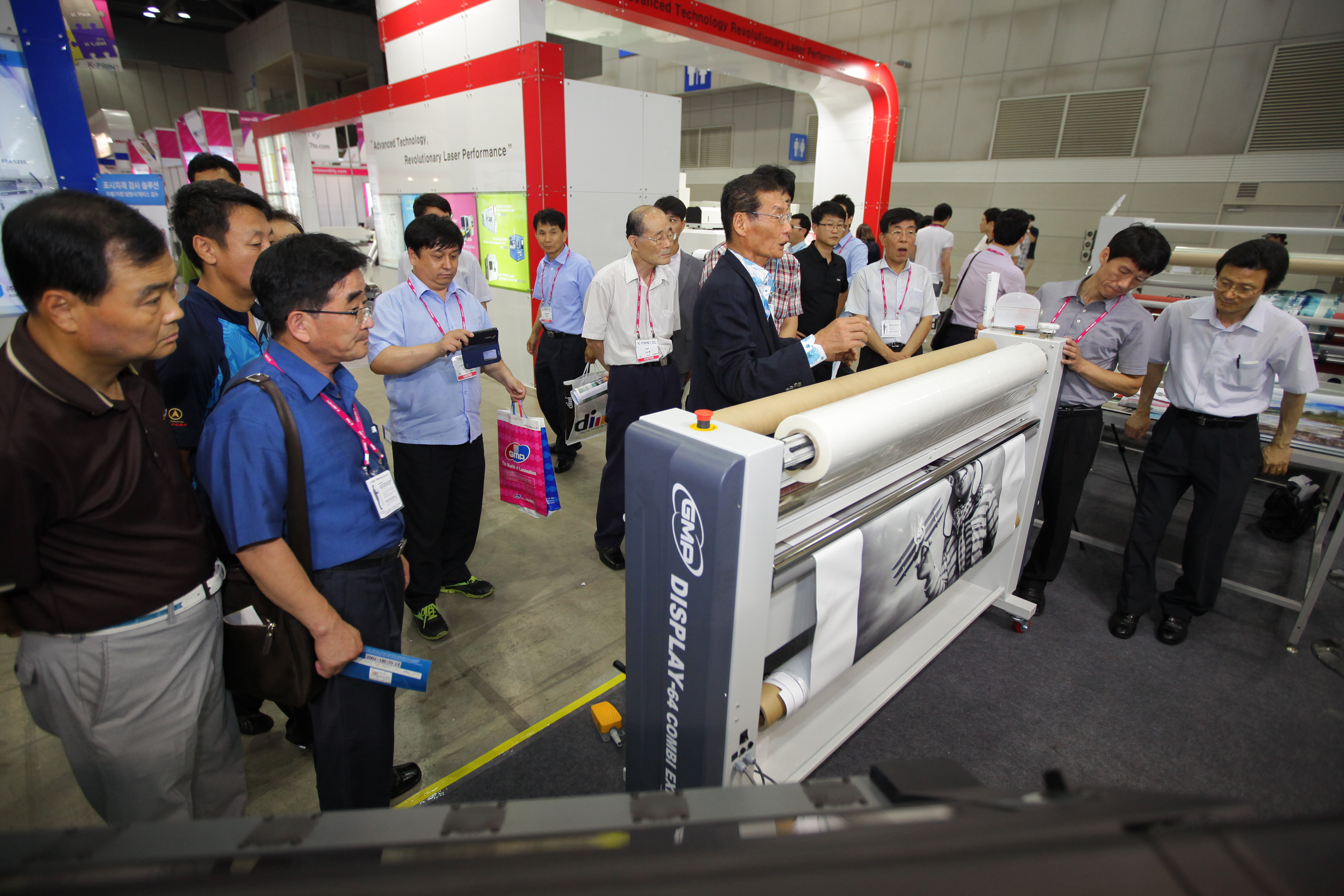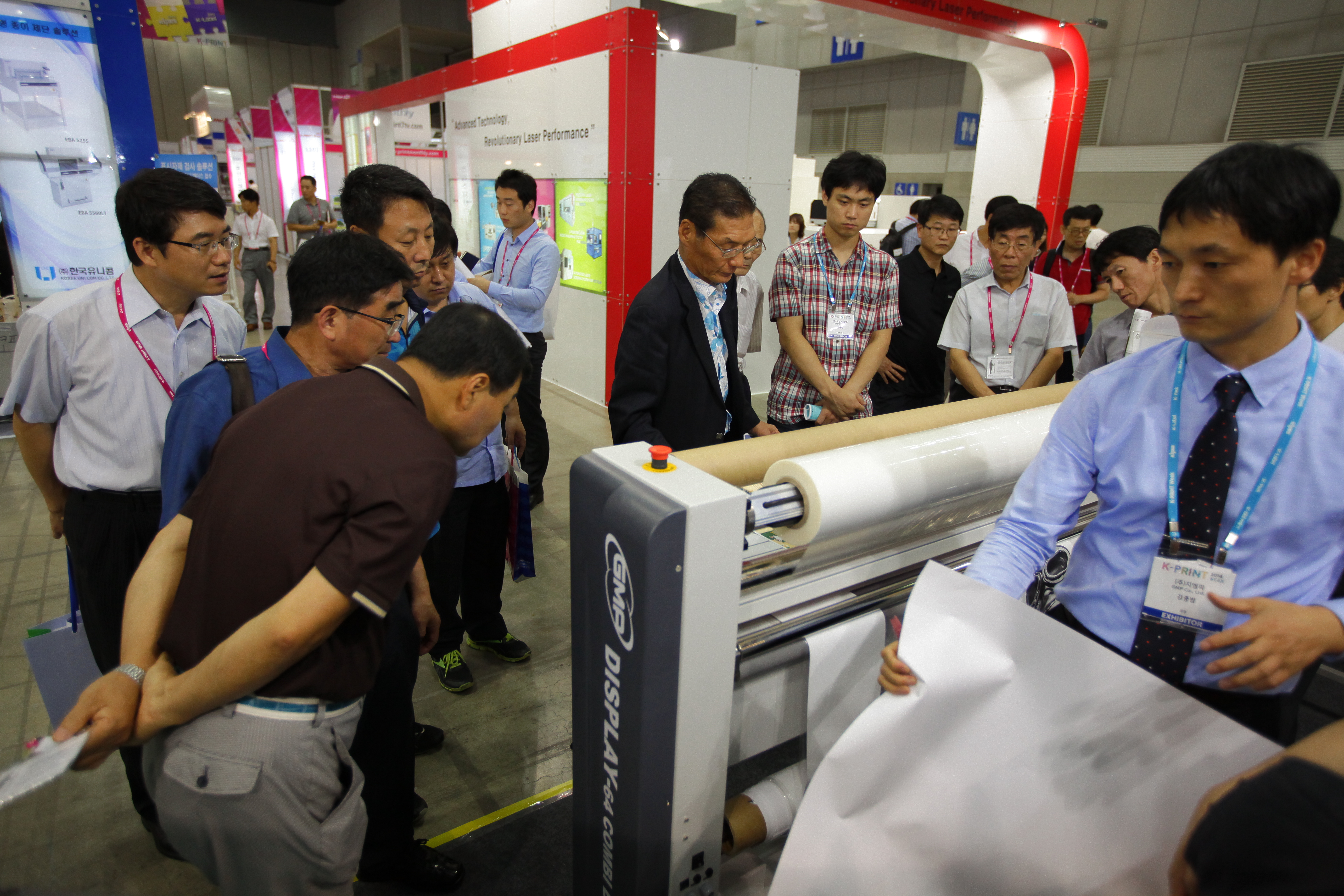 YP KIM is explaining about DISPLAY-64 COMBI EXR