GMP is taking part in the PHOTOKINA 2014 (September 16~21, 2014 / Cologne, Germany) and the brand new products are being displayed in the booth D38 (Hall 4.2).
GMP new laminating solutions with innovative technology of GMP Slit-Book® System
are being highlighted during the exhibitions and has a good response from the visitors / attendees of the exhibition.
Please come and see the high-end GMP Lamination Systems for POD and if you would have any other queries, please feel free to contact to GMP overseas sales team (trade@gmp.com).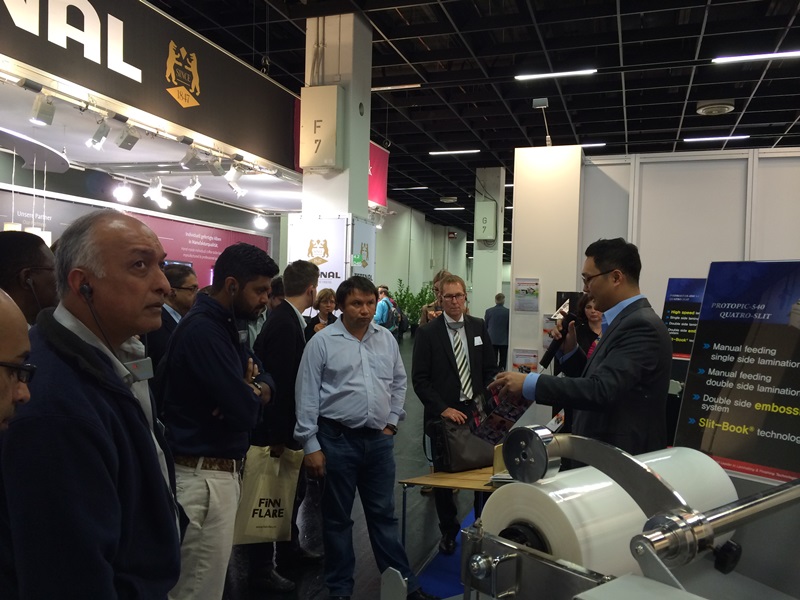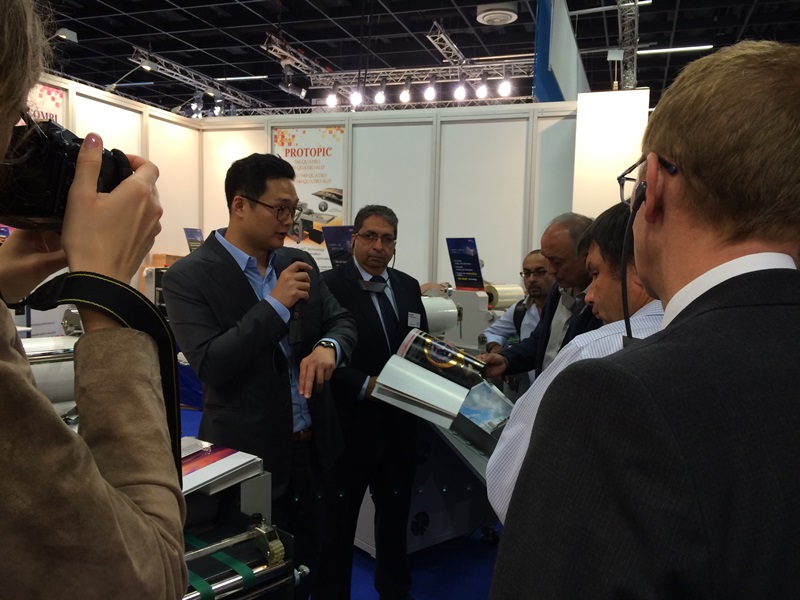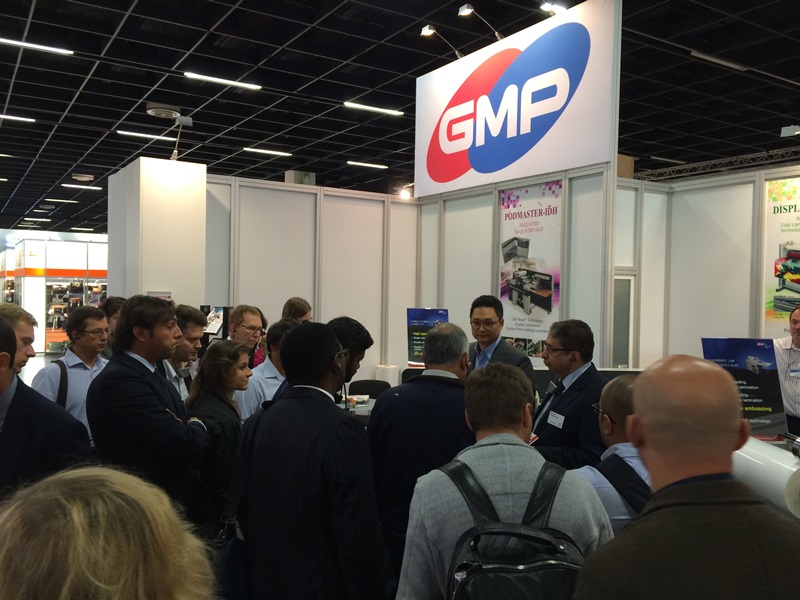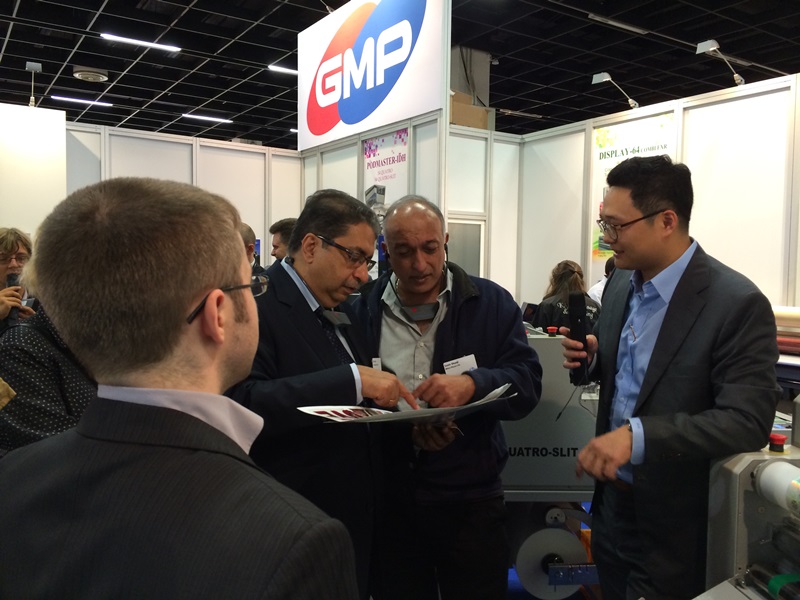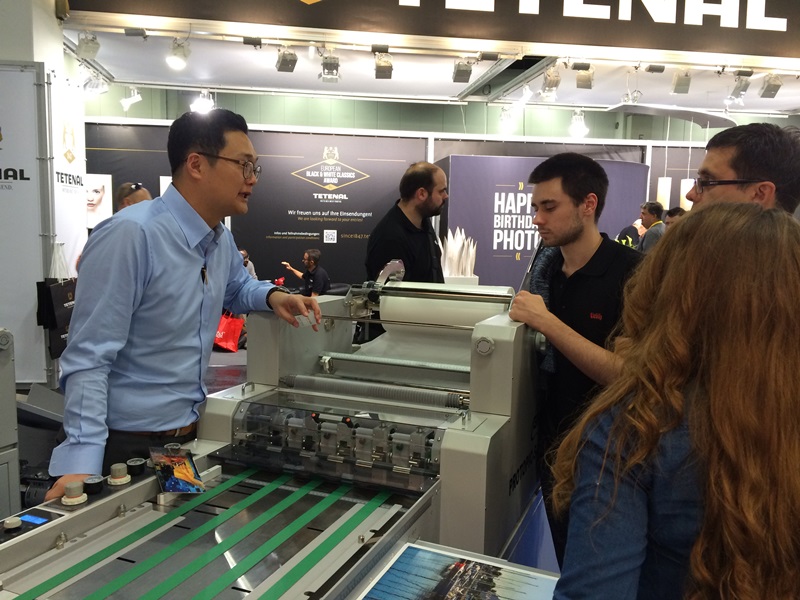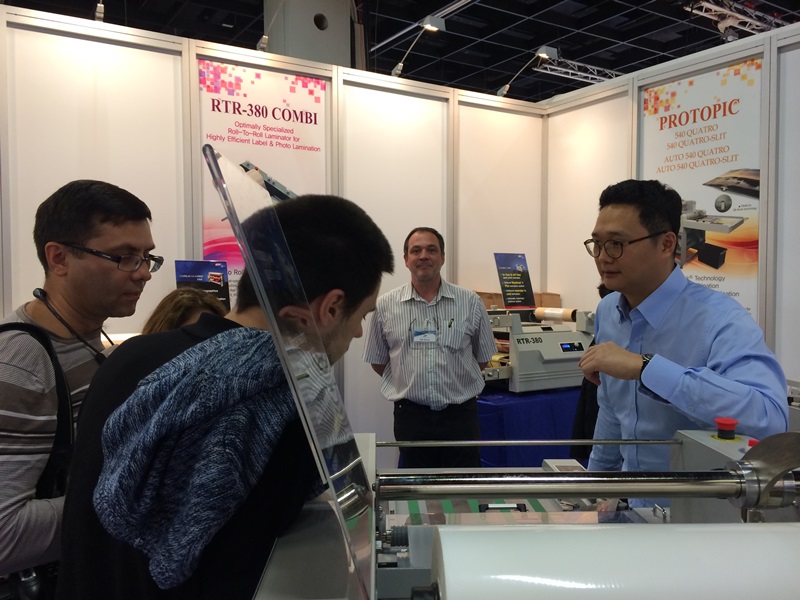 Overseas Sales Director of GMP, Mr. Seong Soo Kim is explaining about Slit-Book® System
demonstrating
PROTOPIC-540 QUATRO-SLIT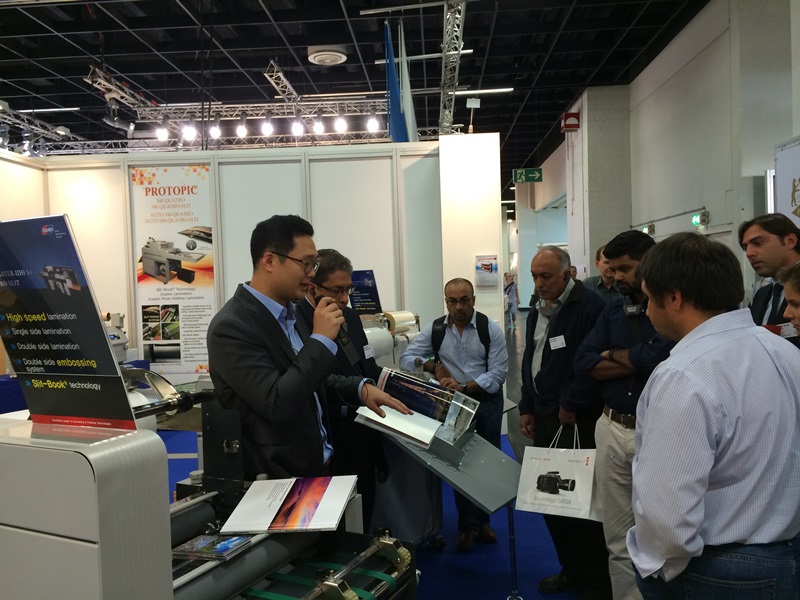 Mr. Seong Soo Kim is explaining about the strong points and applications for

PODMASTER-IDH 54 QUATRO-SLIT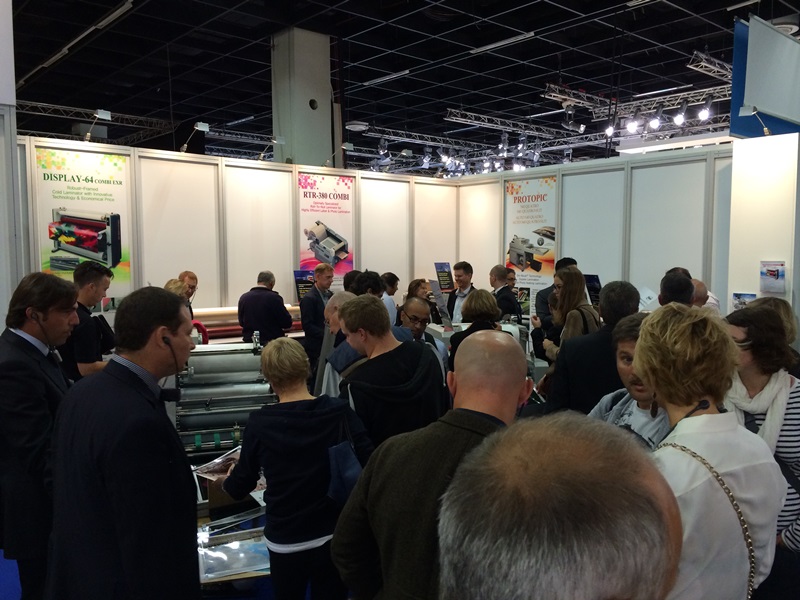 Full of visitors and customers in GMP Booth are very concerned about Slit-Book® System
and innovative GMP brand new Laminators.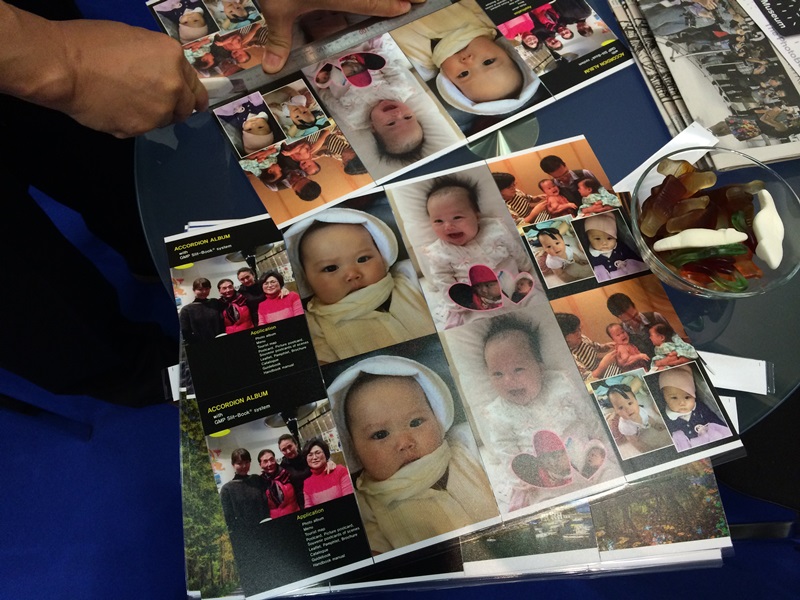 Various application for ACCODION ALBUM by Slit-Book® System