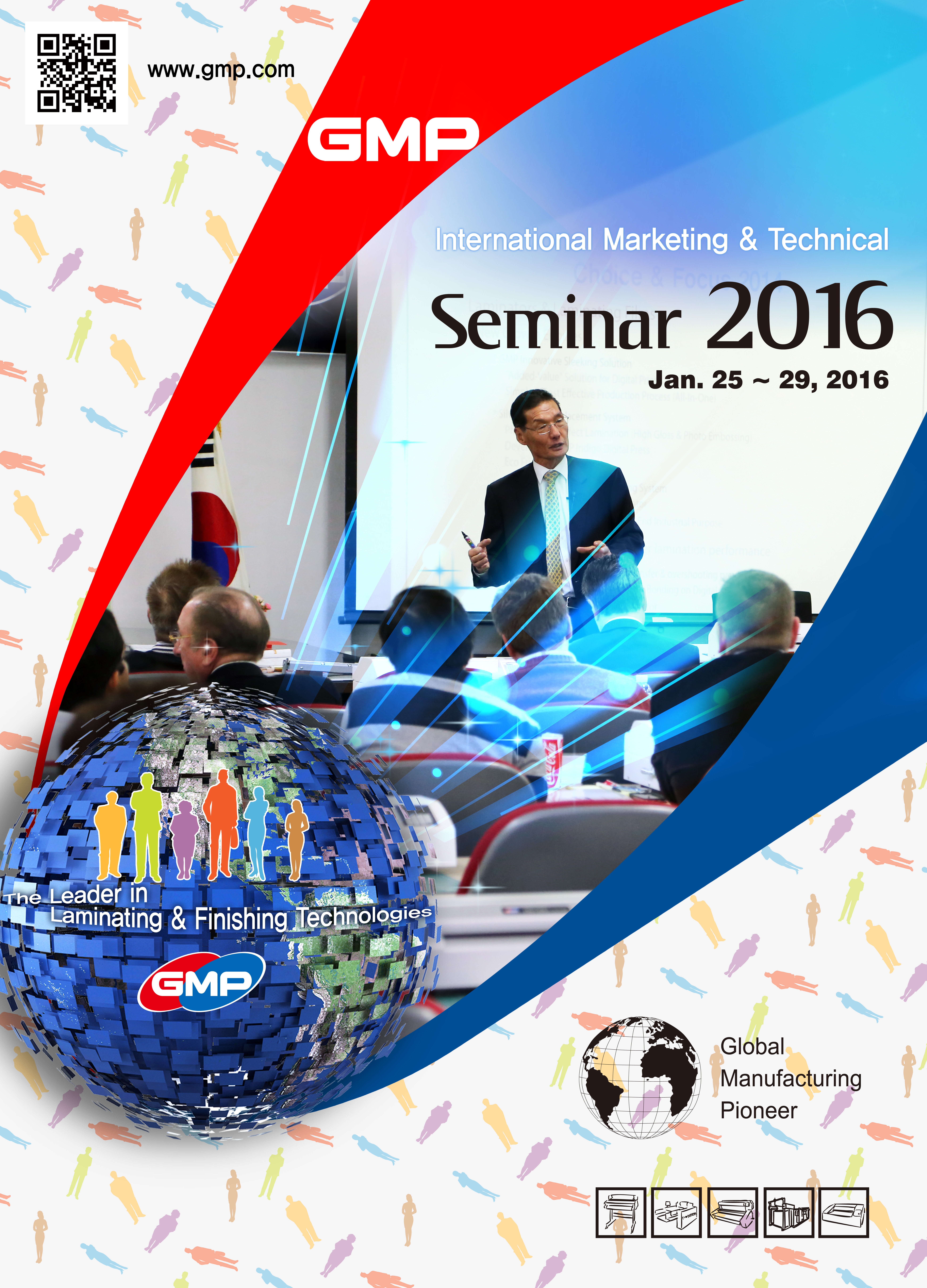 GMP International Seminar 2016 will be held during Jan. 25th ~ 29th 2016.
40 attendees (from 25 overseas partners) and 20 attendees (from Local partners)
will be
participated in the seminar.
Chairman & CEO of GMP, Mr. YP KIM will focus on unique & remarkable features of GMP's brand new lineup of products under the subject of "Introduction on 2016 GMP New Laminating Systems and New Marketing Strategies".
Especially in this seminar, the new products to meet market needs for various photo applications and a special requirements with GMP accumulated lamination technologies will be introduced and will be experienced with GMP partners.
On the basis of GMP's originally creative ideas & technological know-how, GMP is developing a diversity of customers' unceasingly changed requirements so far. Then, GMP expects this seminar will be very attractive and also will be satisfied with customers.
If you want to know more the details of this seminar,l, please feel free to contact GMP Overseas Sales Team (
gmptrade@gmp.com)
.