GMP International Techical Seminar was held during Mar. 4th~8th, 2019 in GMP Headquarters
and successfully finished.
This seminar is designed for engineers & technical salesmen of GMP distributors and partners.
During the period,
installation, operation, maintenance & troubleshooting of GMP laminators / solutions
are trained
to the attendees.
This training course reflects GMP management philosophy of customer satisfaction and this is settled as
a strategic
annual event with GMP International Seminar (In last November 2018, GMP International
Laminating & Finishing
Technology Solution Seminar was successfully completed.) that is held in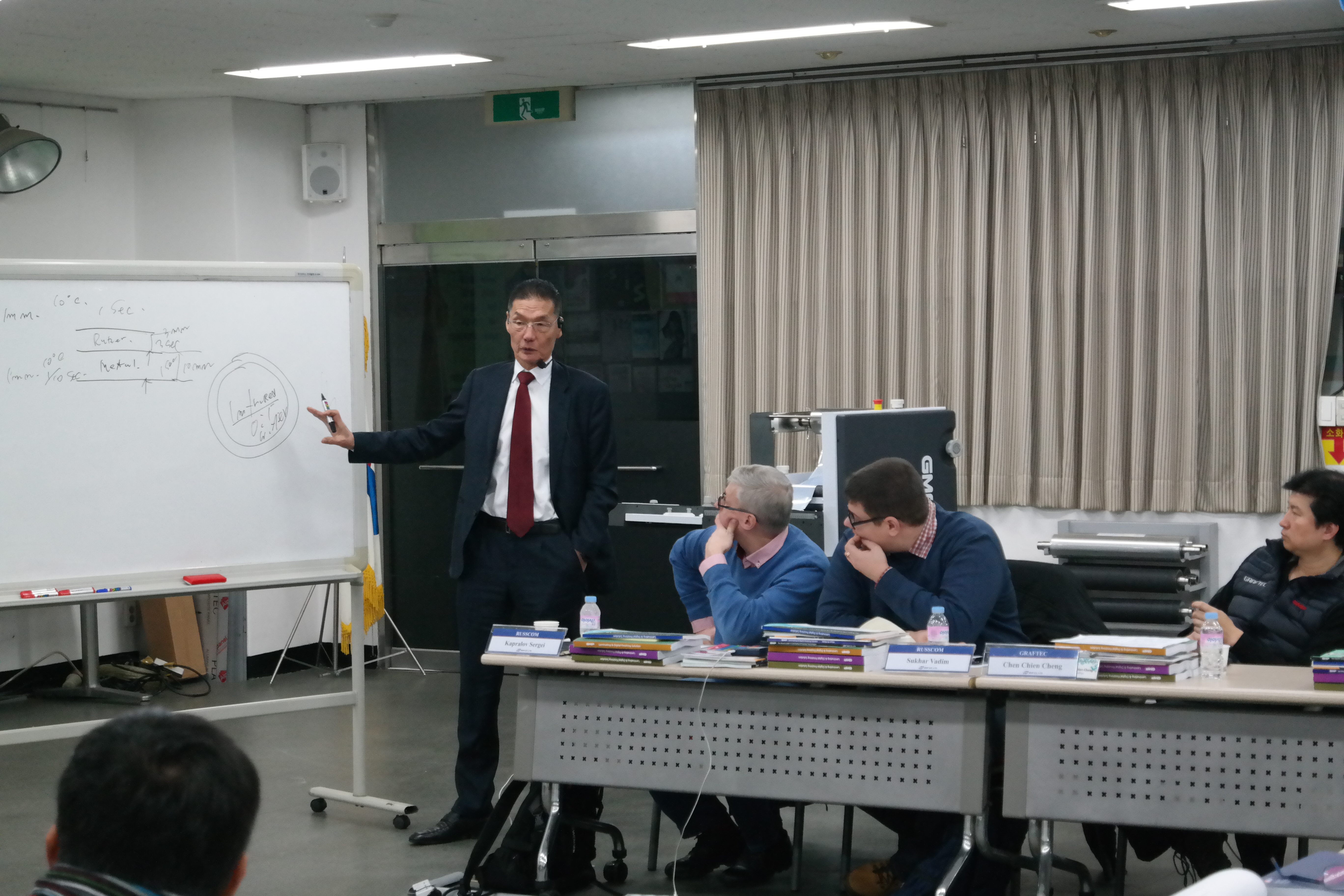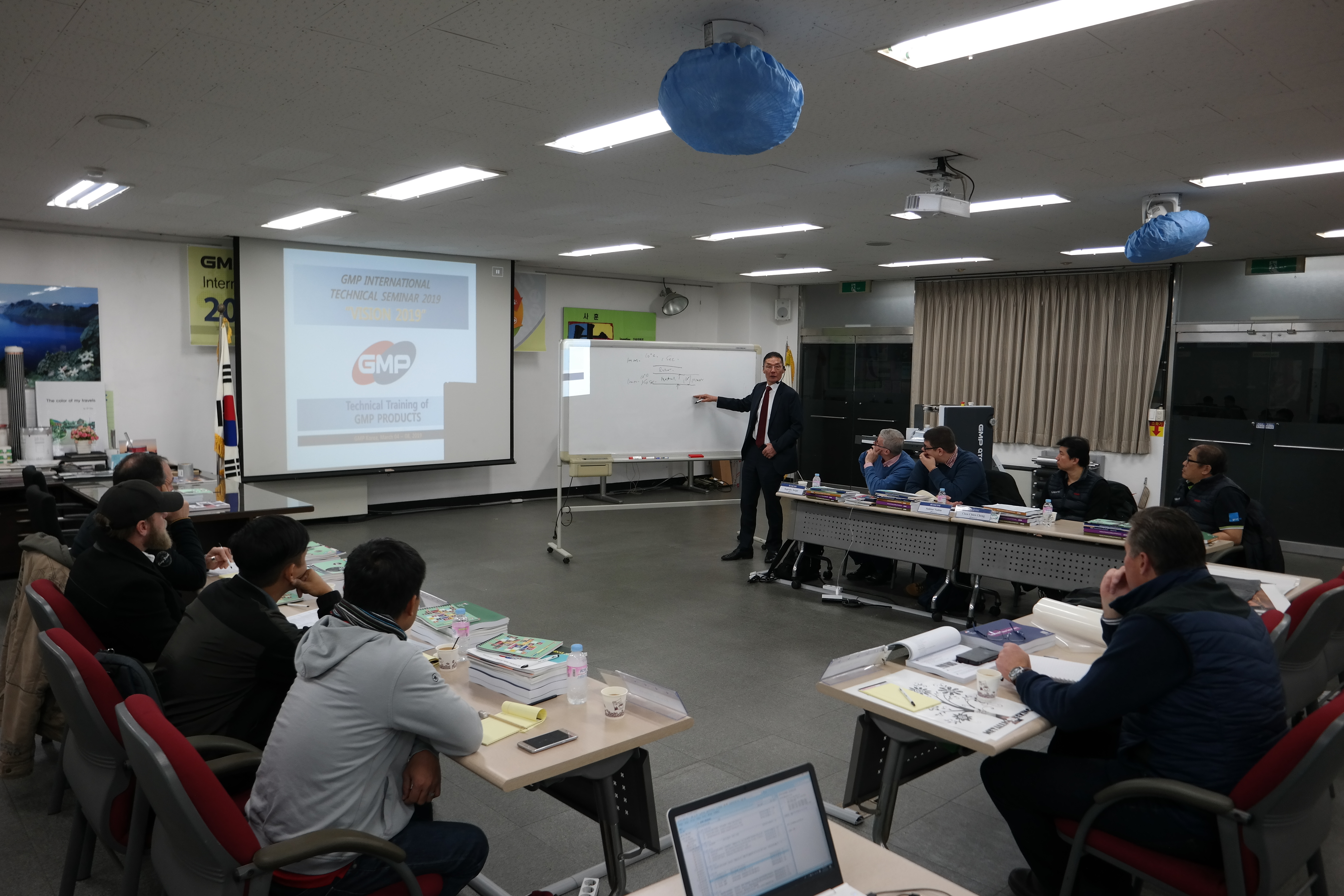 Mr.YP KIM(CEO & Chairman) is explaining about IDH Heating system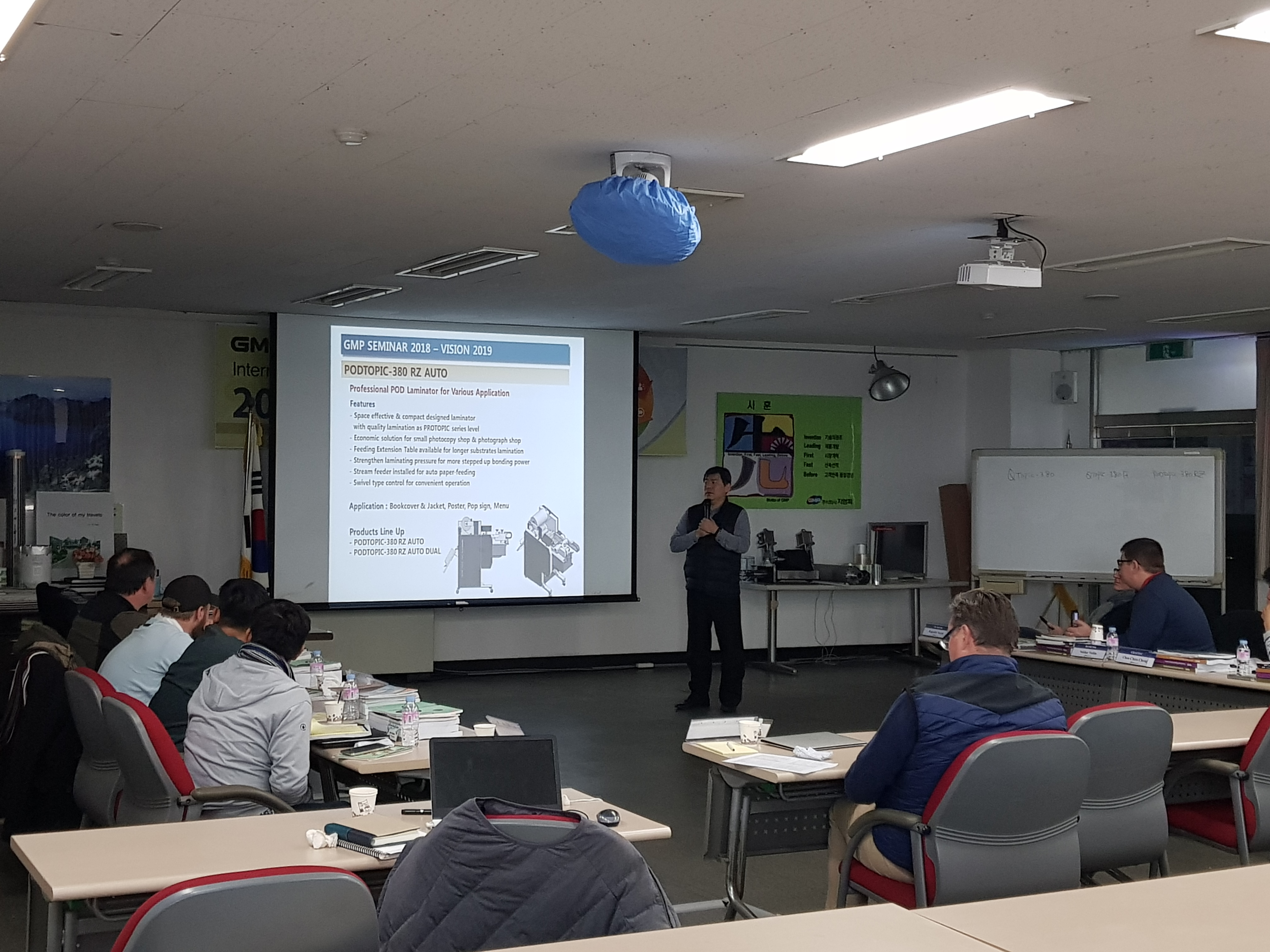 Mr. SG RA(Marketing Division) is explaining about brand new products.