As of May 29.2008, GMP opended the laminating exhibition(HALL 11-E27) in drupa 2008 at Düsseldorf in Germany for "maintaining a solid competitive edge in laminating market".
During this exhibition, GMP shows the all kinds of laminating machinery and films for offset print, digital print and uv print, as of this world best laminating technologies and competitive edge, we will supply world buyers with the best laminating solution for prepress and bookbind etc.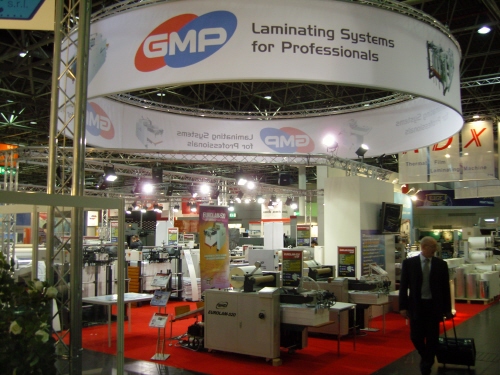 Summarized laminating solutions are as follows;
■ Challenger Series - Offset Print Solution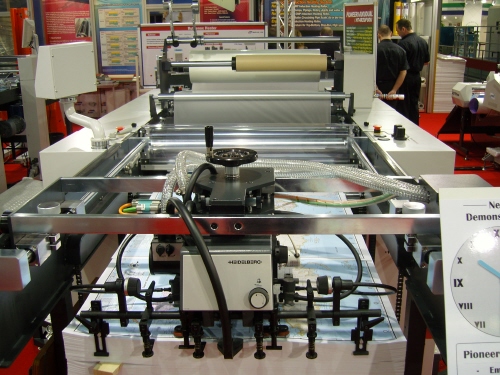 - Hi-end Heidelberg Feeder for productivity enlargement via precise feeding(+/- 1mm)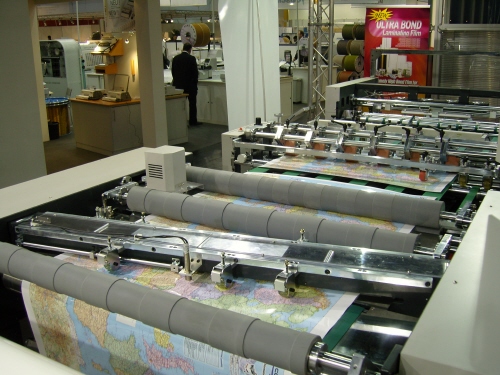 - Cutting power improvement with Flying Knife (Chain Cutter)
■ PIONEER-5000 BC, EUROLAM 520 Series, PROTOPIC PLUS-520 - Digital Print Solution
- Environment-friendly "Thermalami" System without adhesive (Pioneer 5000BC)
- Strong stickness and embossing with vapor for Digital print. (Eurolam 520 Series)
- Suitable for diverse thickness films and prints (PROTOPIC PLUS-520)

■ EUROCOATER-04M UV - UV Coating Solution
- High glossy and Surface protection for prints using water based Over coating adhesive
- Economic cost and environment friendly
■ Special films (ULTRA BOND FILM, MICROCRYSTAL FILM)
- The best laminating solution for Digital prints, Solvent Media, UV prints ect.
(ULTRA BOND FILM)
- Compared with UV Coating, It is a ultra-thin coating film using special plastic compounds increasing anti-cratch, anti-abrasiveness(2H) and chemical pollution-free. (MICROCRYSTAL FILM)
In addtion to that, We are supplied with all kinds of film solutions including Media-solvent, OPP Film, PET Film and Nylon Film etc. for laminating
At this exhibiton, Our Chairman & CEO Yang Pioung, Kim and headquarter managers and staffs inclduing subsidiaries' engineers are doing best for conquering a world laminating market , one again as of korea best laminating company.

We will make the world laminating standard in technology, once again, by use of this opportunity
GMP will make a world global network in the laminating business & market.